Helping customers and offering assistance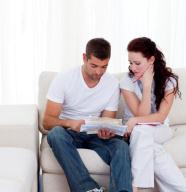 We at Utilities Kingston recognize that this is a difficult time for our community and are letting our customers know: we're here to support you. If you are concerned about paying your bill, experiencing hardship, or have been impacted by the COVID-19 pandemic, please call us to discuss extended bill payment options and financial assistance programs.
We are assisting customers:
Temporarily suspending disconnecting customers for non-payment.

Offering flexible payment terms and arrears payment agreements for water, sewer, gas and electricity bills, in order to provide customers with more time to pay outstanding balances on their account, if needed.
We will continue to issue late notices to customers who fall behind in their obligations, but will not send disconnection notices or disconnect residential services until further notice.
First and foremost, before falling behind on utility bill payments, contact us for assistance. We want to work with you to help. Contact our credit department using our online payment assistance form. A member of our team will review your request and respond by email or phone call, as quickly as possible. Alternatively, you can call us at 613-546-1181, ext. 2278, Monday to Friday from 8 AM to 4:30 PM.
Additional information on the electricity portion of your bill
Time-of-use rates and periods
To support Ontarians through the rapidly evolving COVID-19 situation, the Government of Ontario is providing immediate electricity rate relief for families, small businesses and farms paying time-of-use (TOU) rates. (TOU rates are set by the Ontario Energy Board, not your local utility company.)
For a 45-day period, beginning March 24, the government is working to suspend time-of-use electricity rates, holding electricity prices to the off-peak rate of 10.1 cents-per-kilowatt-hour. This rate will be available 24 hours per day, seven days a week to all time-of-use customers, who make up the majority of electricity consumers in the province.
This discount will be applied automatically to electricity bills without the need for customers to fill out an application form. Learn more from the government of Ontario.
We are pleased to support this provincial decision, to help our customers during this difficult time. Utilities Kingston is taking the necessary steps to implement this rate change on electricity bills. More information will be made available in the coming days.
Disconnection ban extended
Recognizing the economic uncertainty for residents of Kingston associated with the COVID-19 outbreak, Utilities Kingston is extending the provincial disconnection ban scheduled to end on April 30, 2020, until July 31, 2020. This measure is for residential and low-volume, small business customers.
Assistance programs
Those struggling to pay their electricity bills, will be interested in these programs:
The Low Income Emergency Assistance Program. This program offers assistance to customers

who would otherwise be

facing disconnection of services.
The Ontario Electricity Support Program. This program provides ongoing assistance directly on the bills of eligible low-income electricity consumers.
Customers can contact Kingston Community Health Centre for application information for these programs and assistance at 613-542-2949, extension 2143.
Customers seeking financial assistance programs, including emergency relief, can find information on the Utilities Kingston website.
Contact us
We will continue work to support our customers during this difficult time. We encourage those who have account questions to contact us by calling customer service, Monday to Friday, from 8 AM to 5 PM, at 613-546-0000.
Related information