Message for our customers on Time-of-use pricing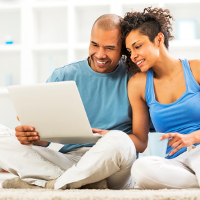 In response to the outbreak of COVID-19, the Government of Ontario issued an Emergency Order under the Emergency Management and Civil Protection Act. As a result, starting on March 24, 2020 residential and small business customers on time-of-use (TOU) pricing will pay 10.1 ¢/kWh no matter what time of day the electricity is consumed. This means that TOU customers will be paying the "off-peak" price throughout the day as long as the Emergency Order remains in place. The Government has indicated that it intends to keep the 10.1 ¢/kWh pricing in place for 45 days.
The 10.1 ¢/kWh pricing applies automatically – no customer action is required. Some customers may receive a bill before their utility or unit sub-meter provider is able to implement the price change, in which case they will receive a credit on the following bill.
For more information please visit the Ontario Energy Board (OEB) website at oeb.ca.
Helping customers and providing assistance
We at Utilities Kingston recognize that this is a difficult time for our community and are letting our customers know: we're here to support you. If you are concerned about paying your bill, experiencing hardship, or have been impacted by the COVID-19 pandemic, please call us to discuss extended bill payment options and financial assistance programs. Learn more.
Frequently asked questions
When will this change be implemented?
Our billing and information systems groups implemented the necessary changes March 26, and back-dated them to electricity consumed on or after March 24.
How much of a discount can I expect?
The total bill for a typical residential customer who uses 800 kilowatt hour (kWh) per month will decrease by about $17.50 or 14 per cent, as a result of this change.
This discount does not include the Ontario Electricity Rebate of 31.8 per cent, which is applied to the Electricity line on the bill in addition to the discount, or the Ontario Electricity Support Program for low-income customers.
Why isn't the discount fully showing on my bill?
The billing period is listed on your bill, by the number of days. Your billing period may include both TOU prices before and after March 23, when the Emergency Order came in effect.

Your bills may show six Electricity line items – three line items at the TOU prices in effect until the end of the day on March 23, 2020 and three line items at the TOU price of 10.1 ¢/kWh while the Emergency Order is in effect.

The statement dates reflects when the bill is processed and mailed. It is not an indication of when your last meter reading was taken. Your bill lists the date up to which transactions are reflected.

There are several components/charges to your electricity bill, as regulated by the Ontario Energy Board (OEB). The discount applies to the Electivity lines of your bill.
What are the delivery charges?
There are several components/charges to your electricity bill, as regulated by the Ontario Energy Board (OEB). Kingston Hydro receives the delivery charge. This is a variable per kilowatt-hour (kWh) charge intended to allow the utility to recover the cost of building and maintaining its low-voltage distribution system, including overhead and underground distribution lines, poles, and transformer stations.
Where can I learn more about my electricity bill?