Trouble paying your utility bill? We can help
This article was published more than 6 months ago. Some information may no longer be current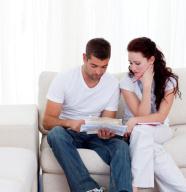 For customers who are having difficulties paying their utility bills, Utilities Kingston has several ways to help.
We work closely with social agencies in Kingston to offer assistance and ease the burden of paying utility bills for low-income individuals and families in our local community, while helping to ensure we can continue to provide utility services to their homes.
If you, or someone you know, are having difficulties paying utility bills, please consider the following assistance.
Contact us
If you are concerned about paying your bill, please contact us to extend payment arrangements. Please call us at 613-546-1181, ext. 2278, Monday to Friday from 8 AM to 4:30 PM.
Assistance programs
Monthly credit on the bill
The Ontario Electricity Support Program, or OESP, provides ongoing assistance directly on the bills of eligible low-income electricity consumers.
The OESP on-bill credit amount will depend on how many people live in the house and the combined household income after tax. For enhanced eligible customers (if their home is electrically heated, or they rely on certain medical devices requiring a lot of power, or low-income Indigenous Ontarians) the OESP offers a higher level of assistance.
If you are receiving OESP, you must reapply for the program at least 60 days before your period expires.
Customers can apply or reapply online at OntarioElectricitySupport.ca, or by contacting Kingston Community Health Centre for application information and assistance at 613-542-2949, extension 0.
Energy Affordability Program
Energy Affordability Program (EAP) provides support to income-eligible electricity consumers by helping them to lower their monthly electricity costs and increase their home comfort.
Depending on their situation, participants may receive different energy-saving products and services. Those most in need will qualify for a free home energy needs assessment conducted by a trained energy professional that will help identify energy-efficient upgrades available for their homes, such as replacement of inefficient appliances and professionally installed insulation and draft-proofing. These upgrades may be installed during or after an in-home visit. Other participants may qualify instead for free energy-saving kits. These are customized to meet participants' energy needs and could include energy-saving LED lighting, timers, faucet aerators and/or a clothes drying line. All expert advice and energy-saving home upgrades under this program are completely free of charge.
Get started from the Save on Energy website.
Emergency assistance for customers facing disconnection
The Low Income Emergency Assistance Program (LEAP) offers assistance to customers facing disconnection of services. Customers can contact Kingston Community Health Centre for application information and assistance at 613-542-2949, extension 0. Assistance is available for water, natural gas and electricity customers.
The Ontario Energy Board has decided to temporarily modify the following screening guidelines that agencies should consider in screening applications:
• To be eligible for LEAP, the applicant still needs to be in arrears but does not need to be in threat of disconnection or have been disconnected.
• The limitation on receiving LEAP only once per year is waived; however, the total amount received by a household may not exceed the maximum grant amount of $1,000 (or $600-$1,200 for electrically heated) for the year.
Discretionary Residency Benefit for utility hookups and utility arrears
The Discretionary Residency Benefit provides financial assistance to Ontario Works and Ontario Disability Support Program recipients who are homeless, at risk of homelessness, or moving to more affordable housing.
Through this benefit, residents who are facing disconnection of utility services, can apply for assistance with utility hookups and arrears.
For more information and an application form, see the City of Kingston Community Services page. You may also contact your Ontario Works or Ontario Disability Support Program case worker for information.
Energy Cost Rebate Grants
Your small business may also be eligible for Energy Cost Rebate Grants through Ontario's Small Business Support Grant.
One-on-one help to save water, energy and money
Utilities Kingston offers one-on-one assistance from energy conservation experts for all customers. Using information specific to your home, we can help you pin-point energy and water saving opportunities. Call 613-546-0000 and ask to speak with Utilities Kingston conservation.
Know your rights
On November 2, 2017, the OEB issued a Decision and Order banning licensed electricity distributors from disconnecting homes for non-payment during the winter, from November 15 to April 30, each year.
We want to help our customers avoid a disruption in service. There are standard reminders and notices mailed before disconnection occurs. Please follow the instructions noted in these letters so that we can assist.
The Ontario Energy Board developed a list of rules, including for payment plans and disconnection, to ensure all consumers across the province are treated fairly. Review customer service rules for electricity from the Ontario Energy Board to understand repayment options and arrangements, special rules for low-income customers, and more.
If you receive a reminder letter from us, we would like to work with you to help avoid accruing interest charges and falling further behind on utility payments. Call our credit department at 613-546-1181, extension 2278, Monday to Friday from 8 AM to 4:30 PM so we can explain what help is available.
If you're having power reconnected, there are steps you need to take before and after that will help ensure your safety. Review safety tips from the Electrical Safety Authority.
If your electricity has been disconnected for more than six months, an inspection by the Electrical Safety Authority (ESA) is required to do an on-site, physical electrical inspection before power can be reconnected. This is to address electrical safety hazards that may have developed during that time, including serious fire or shock hazards.
To speak one-on-one with a member of our team, call customer service at 613-546-0000, Monday to Friday from 8 AM to 5 PM.
Further resources: