Trouble paying your utility bill? We can help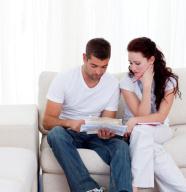 For customers who are having difficulties paying their utility bills, Utilities Kingston has several ways to help.
We work closely with social agencies in Kingston to offer assistance and ease the burden of paying utility bills for low-income individuals and families in our local community, while helping to ensure we can continue to provide utility services to their homes.
If you, or someone you know, are having difficulties paying utility bills, please consider the following assistance.
Contact us
If you are concerned about paying your bill, please contact us to extend payment arrangements. Contact our credit department using our online payment assistance form. A member of our team will review your request and respond by email or phone call, as quickly as possible. Alternatively, you can call us at 613-546-1181, ext. 2278, Monday to Friday from 8 AM to 4:30 PM.
Monthly credit on the bill
The Ontario Electricity Support Program, or OESP, provides ongoing assistance directly on the bills of eligible low-income electricity consumers.
Eligible customers can receive a $45-$113 credit on their monthly electricity bill. For enhanced eligible customers (if their home is electrically heated, or they rely on certain medical devices requiring a lot of power, or low-income Indigenous Ontarians) the OESP offers a higher level of assistance.
If you are receiving OESP, you must reapply for the program at least 60 days before your period expires.
Customers can apply or reapply online at OntarioElectricitySupport.ca, or contact Kingston Community Health Centre for application information and assistance at 613-542-2949, extension 2143.
Affordability Fund Trust
If the cost of energy-saving upgrades is out of reach, Ontario's Affordability Fund Trust is here for you. We are working with the Government of Ontario and community services to help you improve your home's energy efficiency with free energy-saving upgrades, which can lower home energy use and your electricity bill. You may qualify for free upgrades, including ENERGY STAR® certified LEDs and appliances (including fridges), insulation and weatherstripping. See what you could qualify for and sign up at https://www.affordabilityfund.org/ or by calling 1-855-494-FUND. Your application will be forwarded to us so we can begin the verification process.
Home Assistance Program
The way you light, heat and power your home can impact your bills. Even the smallest of actions can produce positive results. With the HOME ASSISTANCE program, qualified Ontario homeowners, tenants and social and/or assisted housing providers can improve the energy efficiency of their homes. Learn more from Save on Energy and find out if you can participate.
Emergency assistance for customers facing disconnection
The Low Income Emergency Assistance Program (LEAP) offers assistance to customers facing disconnection of services. Customers can contact Kingston Community Health Centre for application information and assistance at 613-542-2949, extension 2143.
One-on-one help to save water, energy and money
Utilities Kingston offers one-on-one assistance from energy conservation experts for all customers. Using information specific to your home, we can help you pin-point energy and water saving opportunities. Call 613-546-0000 and say 'conservation' to speak directly with one of our experts.
Know your rights
Disconnection ban extended: Recognizing the economic uncertainty for residents of Kingston associated with the COVID-19 outbreak, Utilities Kingston is extending the provincial disconnection ban scheduled to end on April 30, 2020, until July 31, 2020. This measure is for residential and low-volume, small business customers.
On November 2, 2017, the OEB issued a Decision and Order banning licensed electricity distributors from disconnecting homes for non-payment during the winter, from November 15 to April 30, each year.
Disconnection is a last resort that we really want to avoid. There are standard reminders and notices mailed before disconnection occurs. Please follow the instructions noted in these letters so that we can assist.
The Ontario Energy Board developed a list of rules, including for payment plans and disconnection, to ensure all consumers across the province are treated fairly. Review customer service rules for electricity from the Ontario Energy Board to understand repayment options and arrangements, special rules for low-income customers, and more.
If you receive a reminder letter from us, we would like to work with you to help avoid accruing interest charges and falling further behind on utility payments. Call our credit department at 613-546-1181, extension 2278, Monday to Friday from 8 AM to 4:30 PM so we can explain what help is available.
If you're having power reconnected, there are steps you need to take before and after that will help ensure your safety. Review safety tips from the Electrical Safety Authority.
If your electricity has been disconnected for more than six months, an inspection by the Electrical Safety Authority (ESA) is required to do an on-site, physical electrical inspection before power can be reconnected. This is to address electrical safety hazards that may have developed during that time, including serious fire or shock hazards.
To speak one-on-one with a member of our team, call customer service at 613-546-0000, Monday to Friday from 8 AM to 5 PM.
Further resources: