An update to our customers on COVID-19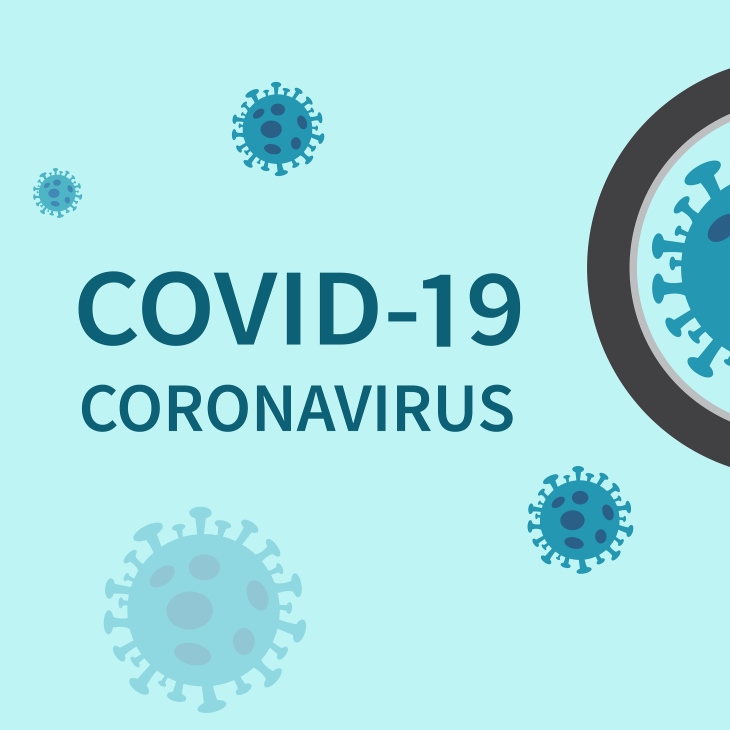 We recognize this is a very uncertain and difficult time for our community and assure our customers: we are committed to the continued reliability of critical utility services.
It is our highest priority to help ensure the health and safety of our employees and the public. Our senior leaders are actively monitoring new developments and responding based on recommendations from KFL&A Public Health.
Actions taken:
We are following the advice of KFL&A Public Health to increase sanitation and promote continued good hygiene at our facilities.

We're actively reviewing business continuity plans to ensure the continued reliability of critical utility services.

To help prevent the spread of COVID-19 to our community and our workplace, Utilities Kingston is reviewing non-essential gatherings of our workers and the public.

To help relieve some hardship for our customers during this uncertain and difficult time, Utilities Kingston is postponing any non-essential planned power outages. This includes the wide area outage planned for tree trimming in the University District and Alwington area on March 22.
We'll provide more information about your utility services and COVID-19, as it becomes available.
How to connect with us
Utilities Kingston is aiming to reduce walk-in traffic to its facilities. The public is encouraged to contact Utilities Kingston online or by telephone. For non-urgent requests, please use online channels to connect with us, including the following:
Utility emergencies should continue to be reported using our 24 hour line at 613-546-1181.
Toilet paper shortage: know what to flush
Our community is reminded: flush only the three P's: pee, poo and toilet paper.
Wastewater treatment equipment is designed for toilet paper and human waste. Flushing other items, like facial tissue, paper towel and wipes, causes equipment to fail, poses a health and safety risk to staff – and can even put your home at risk of sewage back-ups. Place these items in the trash instead.
Learn more on what not to flush.
Be prepared
Your household emergency kit should help your household shelter-in-place (stay at home) for at least 72 hours.
Refer to the City of Kingston emergency management plan and prepare an emergency kit for your household.
Your energy use and utility bill
Contact us for assistance
Residents may be spending more time at home, as schools and other organizations temporarily close. You may be wondering how this will impact your utility bill and energy use.
We recognize that this is a difficult time for everyone and we want our customers to know that we're here to support them.
First and foremost, before falling behind on utility bill payments, contact us for assistance. We want to work with our customers to help. Contact our credit department by email credit@utilitieskingston.com or phone at 613-546-1181, ext. 2278, Monday to Friday from 8 AM to 4:30 PM.
In addition, our website offers information on conservation and assistance programs.
Please note: Time-of-use electricity rates and schedules continue to apply. These rates are set by the Ontario Energy Board (OEB), not your local utility company. Premier Doug Ford has indicated he is working with the Minister of Energy on the issue. Meanwhile, the Ontario Ministry of Energy has indicated it's looking at programs and policies to best support electricity customers during this difficult time, and that information will be available in the coming days. Utilities Kingston is closely monitoring the situation.
Conserve energy to manage your utility bill
Taking steps to conserve energy will help manage your energy bills during this difficult time. Here are some actions you can take today:
Hang laundry outside to dry.

Run full loads when doing dishes or laundry.

Make use of natural light during the day.

Use task lighting.

Defrost your fridge and freezer.

Shift your energy use to when electricity rates are off-peak. That's weekdays from 7 PM to 7 AM, and on weekends and holidays.

Vacuum your fridge and freezer coils to help them run more efficiently.

Open curtains to let the sun warm your home during the day; close the curtains at night to keep in the heat.

View over one hundred tips to conserve water, energy and money.
Save on home heating and cooling costs with a $100 credit on the purchase and installation of a smart thermostat. Learn about Utilities Kingston's smart thermostat program.
Register to manage your utility account online
If you haven't already done so, consider registering a MyUtilities account online. MyUtilities allows you to
View your household consumption of water, gas, and electricity, as well as your transaction and payment history.

See how temperatures affect your gas and electricity use and heating costs.

Manage costs by shifting electricity use to off-peak periods.

Compare your water and energy usage to similar households.

Sign up for eBilling.
To get started at https://my.utilitieskingston.com, you'll need your account number and the amount of the most recent payment you made to us.