Come hear updates about sewer and water project: Front Road and King Street West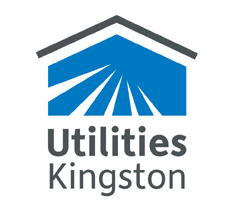 Leaders from Utilities Kingston will provide project updates and answer questions during an in-person information session Wednesday, May 24, at 6:30 p.m.
Community members are invited to the Press Lounge at Portsmouth Olympic Harbour, 53 Yonge Street. Among those attending are David Fell, President and CEO; Remi Adedapo, Director of Utilities Engineering; and Chris Phippen, Manager of Utilities Engineering.
This event is a follow up to a session held September 26, 2022. Updates will also be posted to UtilitiesKingston.com by the end of May.
This project will redirect sewage from the Portsmouth Pumping Station and interconnect a trunk water main. It is expected to save energy, reduce sewer overflows, create capacity to support downtown development, and improve operations and system performance. 
The Project is being implemented over multiple years and phases with construction on Phase 2A initiated in 2021 and partially completed in 2022. This phase of the project affects areas along Front Road and King Street West from Sand Bay Lane (Front Road bridge) to Country Club Drive. We are currently working through options for the recommencement of this Phase of the project. Phase 2B and Phase 3 will be advanced, sequentially, following the completion of Phase 2A.