Update on water, sewer project: Front Road and King Street West
This article was published more than 6 months ago. Some information may no longer be current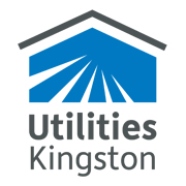 At an information session on Monday, Sept. 26, Utilities Kingston provided updates on the water and sewer project on Front Road and King Street West. Several staff from Utilities Kingston were present: David Fell, President and CEO; Remi Adedapo, Director of Utilities Engineering; Chris Phippen, Manager of Engineering; and Rob McLachlan, Utilities Engineer.
Utilities Kingston had started a large, phased, multi-year project to improve water and sewer infrastructure in the community, however the contractor encountered unexpected site conditions. As a result, the work has been temporarily halted. All parties are concerned and interested in finding a solution.
Project updates
The contactor, EBC Inc., has

confirmed work on the project will not resume before

winter.

Utilities Kingston has heard the frustration, inconvenience and safety concerns expressed by community members, which have arisen due to traffic impacts.

In response, Utilities Kingston will take over and remediate the site as soon as contractually permitted.

As required through the contractual agreement, we have provided 30 days' notice to EBC that Utilities Kingston will take over a portion of the site, no later than Oct. 23.

Upon taking over the road section, we will remediate

the Front Road and King Street West

to regular traffic flow (which is currently reduced to two lanes of traffic and will be remediated to four lanes).

We anticipate that the project will restart in the spring of 2023.

A second information session will be held in the spring, where community members will be provided with an update on the project and timelines.

The project budget remains on track. Any changes to project schedule and budget will be communicated by Utilities Kingston, as the information becomes available.
At the information session, community members expressed concerns regarding traffic flow, signage, road conditions, road safety, street lighting, intersection traffic signal timing, the overall project schedule and budget, and more. Utilities Kingston has heard and documented the feedback and will take all input into consideration when planning the work for spring.
We understand the frustration this construction delay has created for commuters in the area, and the toll it is taking on residents. Cyclists and pedestrians have been especially impacted, and we apologize for the inconvenience.
About the project
This project will redirect sewage from the Portsmouth Pumping Station and interconnect a trunk water main. It is expected to save energy, reduce sewer overflows, create capacity to support downtown development, and improve operations and system performance. The current phase of the project, Phase 2A, awarded to EBC Inc., affects areas along Front Road and King Street West from Sand Bay Lane (Front Road bridge) to Country Club Drive.
Safe traffic flow is a priority
Due to the narrow lanes, this is a "Shared Lane" and "No Passing" Zone. Do not pass cyclists in this reduced lane area.

The construction zone has been posted as 40 kph.

Reduce your speed when encountering cyclists.

Leave a safe following distance should a cyclist need to stop suddenly.
Learn more from the project page and recent website article.