Help to manage your home heating bills this winter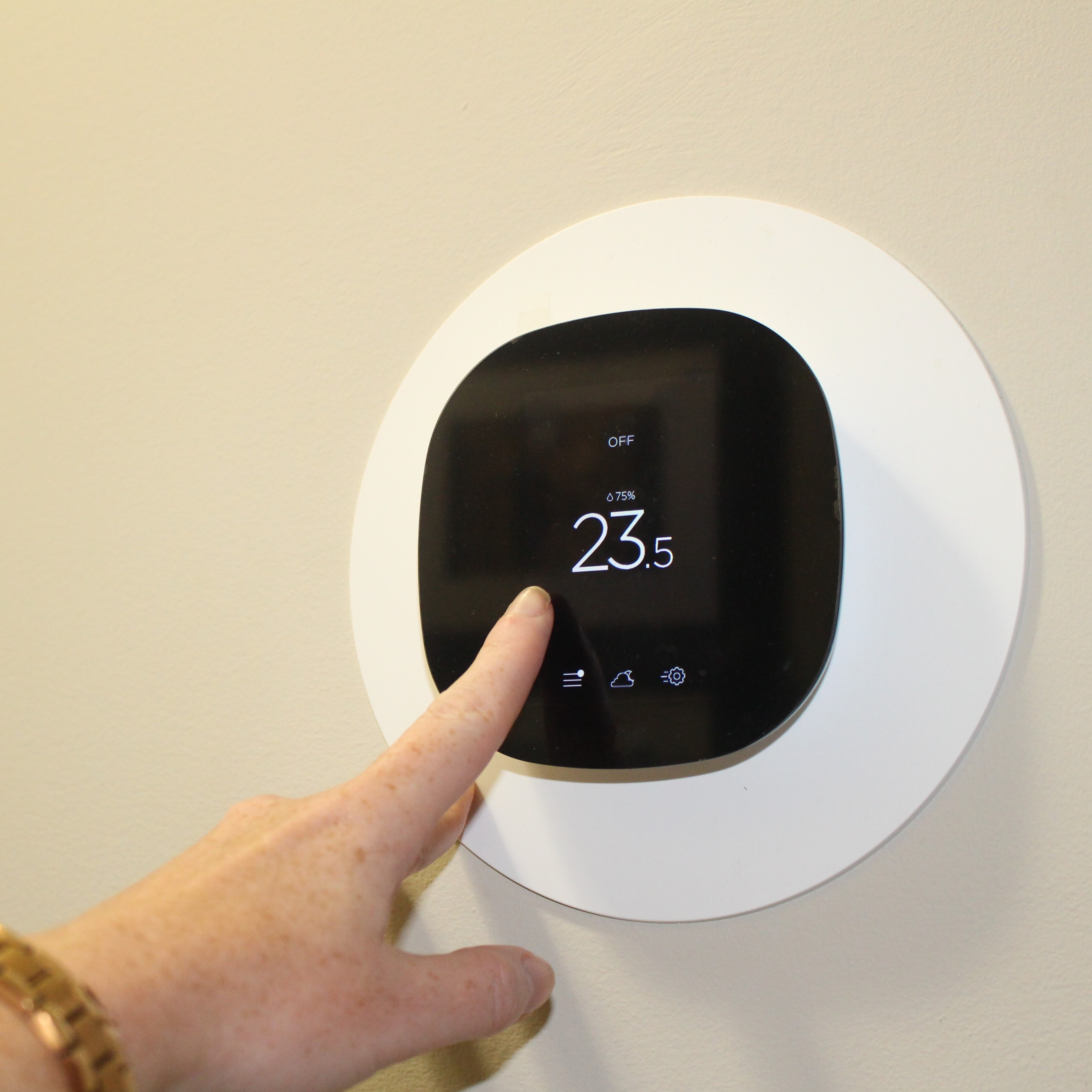 As energy prices increase around the world due to the resurgence of the economy, and with the heating season on our doorstep, we're helping our customers save energy.
Natural gas customers can save $100 when you purchase and install a qualifying smart thermostat
Home heating costs make up 60 per cent of your household's energy bill. That's why we're offering a $100 rebate, for our natural gas customers, when you purchase and install a qualifying smart thermostat.
A smart thermostat helps you conserve the energy used to heat or cool your home and saves you money on your biggest home energy cost. Smart thermostats use motion and occupancy sensors to automatically adjust temperatures and maximize energy-efficiency. Users can also adjust the thermostat remotely via WiFi.
Learn more about our smart thermostat program and apply today!
Check out our home heating conservation tips
Consider these tips:
In the winter, set the thermostat to 20°C when you are home and 18°C overnight or when away, or use a smart thermostat.

A properly set programmable or smart thermostat can reduce heating and cooling costs by up to 10 per cent.

Thermostat placement matters! Use interior walls and don't install it in a room with a fireplace.

Clean or replace the furnace filter frequently to keep your furnace operating efficiently.

Insulate heating ducts that travel through unheated areas of your home to prevent heat loss.

Set the furnace fan switch on "automatic" instead of "on" or "continuous".

Air leaks account for the largest amount of heat loss from your home! Seal leaks around light fixtures, plumbing stacks, windows, exterior doors, attic hatches, pipe and wire entrances, wood-burning fireplaces, electrical outlets, and ceiling fans.
Get more conservation tips from our website.

Access assistance programs

We work closely with social agencies in Kingston to help ease the burden of paying utility bills for low-income individuals and families in our local community, while helping to ensure we can continue to provide utility services to their homes.
If you, or someone you know, are having difficulties paying utility bills, please contact us to extend payment arrangements. Call 613-546-1181, ext. 2278, Monday to Friday from 8 AM to 4:30 PM. Learn about assistance programs.
Also see the Canada Greener Homes Grant, helping homeowners make their homes more energy-efficient.