Take control of water and energy costs for your business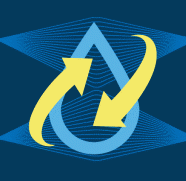 Our water and natural gas incentive programs will help improve your company's water and energy efficiency, reduce your costs and meet your energy management goals.
Are you planning space or water heating upgrades for your business? Improve your return on investment with our Natural Gas Efficiency Upgrade Program. Or, are you planning upgrades to water-wise fixtures or equipment? Also consider our Water Efficiency Retrofit Incentive Program.
Our incentives can reimburse up to twenty per cent of your project costs (or on a per unit basis for natural gas incentives). All projects must be pre-approved by Utilities Kingston before work begins.
Learn about incentive amounts and how the program works, including conditions and qualifications:
Contact us
We look forward to helping you improve the natural gas, electricity and water efficiency of your business. Contact a Utilities Kingston conservation expert by email at conservation@utilitieskingston.com or call 613-546-0000 and say "Conservation".