Non-critical programs and services suspended into the summer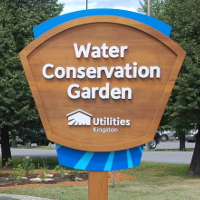 To help protect the health and safety of employees and our community, and ensure the reliability of core utility services, Utilities Kingston is suspending non-critical programs and services, until further notice. This includes the 2020 rain barrel program, public access to the water conservation garden and Everything Drainage Workshops.
2020 rain barrel program cancelled: we are currently focusing resources on ensuring the delivery of our core services. We're hopeful the program can return next year. Check our website, Facebook and Twitter accounts next April for more information.
Water Conservation Garden closed: until further notice, the Utilities Kingston Water Conservation Garden is closed to the public. Read helpful water-wise gardening tips!
Everything Drainage Workshops: the 2020 workshops are cancelled. Read tips on how to control surface water around your home.
For further information, contact customer service, Monday to Friday, from 8 AM to 5 PM, by calling 613-546-0000.