Water and sewer project on Front Road and King Street West: saving energy, reducing sewer overflows and supporting growth & development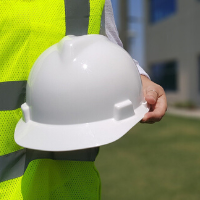 Utilities Kingston is embarking on a large, phased, multi-year project to improve water and sewer infrastructure in the community.
This project to redirect sewage from the Portsmouth Pumping Station and interconnect a trunk water main is expected to save energy, reduce sewer overflows, create capacity to support downtown development, and improve operations and system performance.
The project also includes transportation infrastructure improvements along the project corridor, jointly coordinated with the City of Kingston, as part of the continued rollout of the City's five-year Active Transportation Implementation Plan. The completed project will include:
New multi-use pathways along the north and south side of King Street West from Trailhead Place to Portsmouth Avenue, connecting with on-road cycling lanes on Portsmouth Avenue.

Reconstructed intersection at King Street West and Portsmouth Avenue.
Community benefits
Our asset management practices help create local economic development opportunities, ensure sustainability, and further climate action.
Benefits of this project:
More efficient operation of the municipal wastewater treatment system, by reducing the distance sewage travels by over eight kilometres.

Energy savings, by reducing the number of times sewage is pumped, from three to one.

We share the City's goal to reduce greenhouse gas emissions and remains its committed partner in being a climate action leader.

Reduced combined sewer overflows in downtown Kingston, helping to protect local natural bodies of water.

Additional capacity to help facilitate intensification and development in City Central. We are committed to meeting the needs of investors, while ensuring continued reliability for existing customers.

Improved operations and system performance.

Reduced disruption in the community by coordinating three projects to 'dig the trench once'.

Coordinating work allows us to upgrade infrastructure more efficiently, with fewer disruptions to residents and businesses.
About the project
Currently, sewage is pumped several times from Portsmouth Village east to the Ravensview Wastewater Treatment Plant, approximately 12 kilometres away. This work, and future phases of the project, will instead redirect sewage flows to the west, to the much closer Cataraqui Bay Wastewater Treatment Plant.
Meanwhile, the Front Road watermain interconnection project will connect the Point Pleasant Water Treatment Plant to the central water distribution system and will improve operational flexibility and system performance.
This is a phased, multi-year project that includes construction activities at Front Road, King Street West, Union Street and Kennedy Street, from Sand Bay Lane to Sir John A. Macdonald Boulevard:
Phase 1 (a water service and sewer forcemain to the Cataraqui Bay Wastewater Treatment Plant) was completed in 2018.

This project Phase 2A, awarded to EBC Inc., will affect areas along Front Road and King Street West from Sand Bay Lane (Front Road bridge) to Country Club Drive. It will begin in July 2021 and is expected to be complete by the end of 2022.

Phase 2B will begin later in 2021 on King Street West at Country Club Drive, and continue along King, Union and Kennedy to Sir John A. Macdonald Boulevard, with construction continuing into 2023.

The final phase of the project will include the reconstruction of the Portsmouth Sewage Pumping Station in Aberdeen Park, Portsmouth Village, in 2023.
We do not anticipate significant disruptions to water and sewer services at this time. Any service disruptions will be communicated directly to impacted customers. Additionally, we expect that there will not be any increase in sewer odours during this phase of the project. Ahead of the final phase in 2023, our team will review and incorporate odour control measures as required.
Commuters should plan for significant delays along Front Road. Follow @utilitieskngstn on Twitter for traffic and other project updates.
We apologize for the inconvenience.