Utilities Kingston's ten-year asset management plan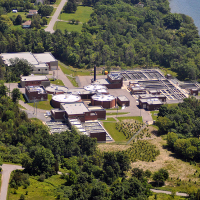 In accordance with O. Reg. 588/17: Asset Management Planning for Municipal Infrastructure, Utilities Kingston's ten-year asset management plan is now available.
Upper levels of government continue to put emphasis on municipalities to implement sound asset management plans with long-term financial plans, along with full-cost accounting. Our asset management plan addresses infrastructure needs to effectively collect, convey and treat sewage, and to treat and distribute safe, quality drinking water over the next ten years, while meeting the needs of our customers and community. Download the asset management plan document now.
By reviewing this document, you'll learn more about our ten-year plans and strategies for services, water meters, gravity mains, forcemains and watermains, wastewater junctions, and plants and facilities.