Help for the heating season: manage your utility bill
This article was published more than 6 months ago. Some information may no longer be current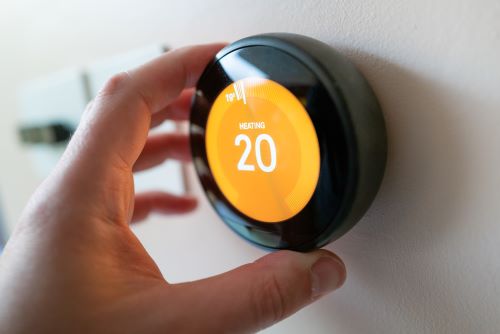 With the heating season upon us, we remind our customers: over 60 per cent of your annual energy costs go towards heating your home, so it's worth heating it as efficiently as possible.
We're here to help! Review this article for conservation tips, information on our smart thermostat program, how to access one-to-one conservation assistance and more ways to manage your utility bill.
Conservation tips
for the heating season
Air leaks account for the largest amount of heat loss from your home! Seal leaks around light fixtures, plumbing stacks, windows, exterior doors, attic hatches, pipe and wire entrances, wood-burning fireplaces, electrical outlets, and ceiling fans.

Avoid having your furnace thermostat in a room with a fireplace.

Keep warm-air registers, baseboard heaters, and radiators clean and unblocked.

Insulate heating ducts that travel through unheated areas of your home to prevent heat loss.

Set the furnace fan switch on "automatic" instead of "on" or "continuous".

Clean or replace the furnace filter frequently to keep your furnace operating efficiently.

When buying a new furnace, look for the most energy-efficient model you can find.

Have a licensed HVAC (heating, ventilation, air conditioning) professional service your furnace yearly to ensure it is operating at maximum efficiency.

In the winter set the thermostat to 20°C when you are home and 18°C overnight or when away.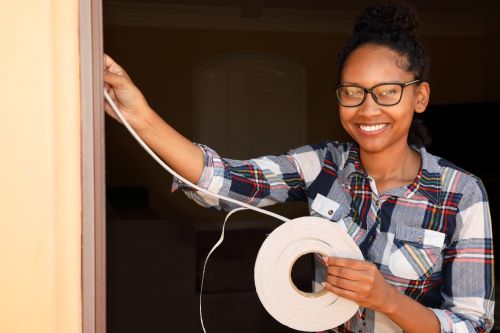 Apply for a smart thermostat rebate
A smart thermostat helps you conserve the energy used to heat or cool your home and saves you money on your biggest home energy cost. Smart thermostats use motion and occupancy sensors to automatically adjust temperatures and maximize energy-efficiency. Users can also adjust the thermostat remotely via Wi-Fi.
Residential customers who receive natural gas services from Utilities Kingston can save on home heating and cooling costs with a $100 credit on the purchase and installation of a smart thermostat. A bill credit will be applied for eligible customers who fill out the application form. Learn more about the smart thermostat rebate.
(If you receive services from Enbridge Gas, visit their website to get a smart thermostat discount code, before you buy.)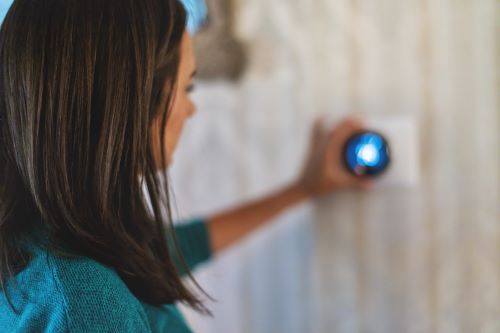 Other ways to manage your utility bill this winter
Monthly credit on the bill
The Ontario Electricity Support Program, or OESP, provides ongoing assistance directly on the bills of eligible low-income electricity consumers.
Customers can apply or reapply online at OntarioElectricitySupport.ca, or by contacting Kingston Community Health Centre for application information and assistance at 613-542-2949, extension 0.
Equal payment plans
The equal payment plan averages your utility costs over a 12-month period so that you pay an equal amount each month. You will be billed a set amount for eleven months with the close-out amount reflected on the twelfth bill. This settle-up bill will also detail the new installment amount for the coming eleven months. If you choose to join an equal payment plan, you will find the current plan balance on the last page of each monthly bill.
Your account must be paid in full prior to joining the plan. We only recommend the equal payment plan for accounts with a 12-month billing history at the address.
For information on the installment amount for your address, or to arrange the setup of the plan for your account, please contact customer service at 613-546-0000 from Monday to Friday between 8 AM and 5 PM.
Get one-on-one conservation assistance
We're here to help! For one-on-one conservation assistance, reach out to an expert by emailing conservation@utilitieskingston.com