Implementation of deferred 2023 charges for bulk water usage and wastewater disposal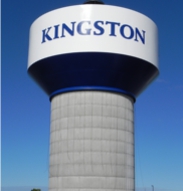 On October 17, Kingston City Council approved the implementation of the following charges in Section 15, Bulk Water Usage Charge and Section 19, Wastewater Disposal (Septage) of Schedule A to By-Law Number 2012-22 (as amended by By-Law 2023-67), A By-Law to Impose Miscellaneous Charges and Appliance Rental Rates (Utilities Kingston):
Bulk water usage charge: $3.73/m3

Wastewater disposal (septage), non-industrial waste: $20.00/m3
Wastewater disposal (septage), industrial waste: $26.07/ m3
These charges are effective January 1, 2024.
The approved charges are in line with competitive rates from a neighbouring municipality; as well as the cost to provide the bulk water service and move toward cost recovery to provide septage receiving services.
For more information, review the Report Number 23-227, which provides the following additional details:
Cost of service methodology

Summary of existing, approved and cost-to-serve charges

Recommendations and next steps
For additional inquiries, customer service can be reached at 613-546-1181, Monday to Friday from 8 AM to 4:30 PM.