We are open to assist you on November 11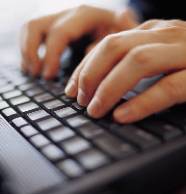 Utilities Kingston remains open on Monday, November 11, and we look forward to assisting you. Electricity prices are per the regular time-of-use schedule, as today is not an Ontario Energy Board designated holiday.
Related:
Emergency services
For emergency services, call 613-546-1181. This phone line is secure, private and monitored 24 hours a day, seven days a week. Do not report utility issues via email or social media.
View a list of known water or power outages from our outage map, and if your outage is not listed, call us at the above number to report it. (After regular business hours, you'll be able to reach emergency service support by pressing the 0 key on your touch-tone phone pad, or by holding for an operator.)
Customer service centre (including for moving and opening an account)
Contact customer service at 613-546-0000 between the hours of 8:00 a.m. and 5:00 p.m., Monday through Friday.
Water heaters rentals
To learn how our local, reliable water heater rental services can benefit you, please get in touch by dialing 613-546-0000. For water heater repairs and support, call 613-546-1181. This line is answered 24 hours per day, seven days a week.
Visit us
Our public entrance is located at 85 Lappan's Lane in Kingston, Ontario. Visit us Monday to Friday, between the hours of 7:30 a.m. and 4:30 p.m. Parking is located at the south side of the building.
Learn more ways to contact us.