Tips to prevent basement flooding during heavy rains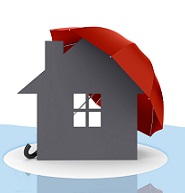 Weather forecasts are calling for up to 45 mm of heavy rain, beginning overnight and into Wednesday, April 5. Customers are reminded that any basement is at risk of flooding, even if it's never happened before. Take action - we offer some steps you can take today to protect your home.
Bare, frozen ground conditions will mean an increase in surface water. This surface water may pool around the house, or accumulate in hard surface depressions such as driveways or roads adjacent to a home. One of the best ways to avoid water pooling up against a home is by maintaining functioning eavestroughs and downspouts. See the tips below!
Customers are reminded that any basement is at risk of flooding, even if it's never happened before. Utilities Kingston offers steps you can take today to protect your home:
Check your sump pump for proper operation

and follow the manufacturer's maintenance recommendations. For example, you may wish to:

Confirm it's plugged in and working properly.

Check for any frozen lines that need to be thawed.

Consider an extra length of hose to increase the distance at which it discharges away from your foundation.

Consider that in winter, if your sump pump drains to the surface, the discharge point may be buried under snow and ice. Uncover it and clear a path so the water drains away from your foundation. Otherwise, water may recycle back into your basement.

Check your sanitary backwater valve

and maintain it according to the manufacturer's directions. For example, if you can do so safely, you may wish to open the lid, clean it out, confirm there is a good seal in place and test its operation.

Ensure your downspouts are properly connected.

In most cases, the downspout should be draining over top of the lawn, at least two metres away from your house.

C

onsider an extra length of pipe. Keep your

eavestroughs

and downspouts clear of debris.

Reduce your water use on rainy days

. When it's raining heavily the sewers may fill up. Using a lot of water during heavy rains (for example, taking a shower or doing laundry) can contribute to basement flooding and overflows to your environment. Consider using less water in extreme weather situations.

If you know that a catch basin on your street is covered in debris and ice

, we'd appreciate if you could take some time to clear it. This will help make sure that rainwater can enter the storm sewer and promotes good drainage away from your neighbourhood. (Tip: you can use Google Maps with Street View to locate catch basins on your street.)

Get 18 Flood Facts and tips to protect your property and view our video for more tips on preventing a soggy basement disaster.
Know what to do if your basement has flooded. First and foremost, consider your family's health and safety. Entering a wet basement could be hazardous! When in doubt, don't enter the flooded area until you are told it is safe by a professional qualified to do so.
Financial assistance offered
Homeowners: get up to $3,000 through our 2023 Preventative Plumbing Program. You may use the funds to install sump pumps, backwater sanitary valves and other eligible measures, including disconnecting illegal plumbing connections.
Participants benefit from a free in-home visit that provides advice to reduce the risk of basement flooding. Interested? Visit our Preventative Plumbing Program webpage to find details and an easy-to-use online application, email or call 613-546-0000.
Contact us
If you have any concerns about utility equipment, contact the Utilities Kingston 24-hour line at 613-546-1181.