Moving can be chaos! Opening your account is easy
This article was published more than 6 months ago. Some information may no longer be current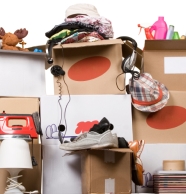 To open your Utilities Kingston account, fill out this online form today.
There is so much to remember when moving in or out. Utilities Kingston wants to make your move as simple as possible. We provide all your utility needs under one roof, including water, wastewater, natural gas and electricity services. This provides our customers with the convenience of one point of contact when moving or setting up a new account.
Open or close an account with us using our online form, at your convenience, any time, any day.
Good to know:
A minimum of five business days' notice is necessary to ensure your utility services are opened on the date requested.
The only person authorized to make any changes to the account is the person whose name appears on the bill.
If your name appears on the bill, you are considered fully responsible for the account until your cancellation request is received and processed.
Get more information about opening your account.
Questions about your new Utilities Kingston account? Get the answers from our Welcome page.
Open your utility account
Students, are you getting ready to move in for the school year? To open your utility account, fill out this online form today, and make sure you check out our Welcome page, for answers to all your utility questions.
Utilities Kingston services can also be opened or closed by calling customer service, Monday to Friday, between 8 AM and 5 PM at 613-546-0000.
Follow us on Twitter or Facebook for more helpful tips from your multi-utility provider, @UtilitiesKngstn. Get your utilities out of the way when moving, so you can get back to figuring out if you left anything behind.