Service Line Warranties of Canada to provide optional and voluntary emergency repair programs
This article was published more than 6 months ago. Some information may no longer be current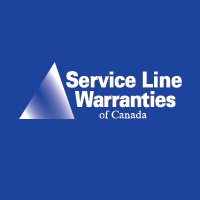 Utilities Kingston has entered into an agreement with Service Line Warranties of Canada (SLWC), a provider of homeowner emergency repair programs, to provide optional and voluntary service plans to residents in Kingston. Residential property owners will receive a reminder mailing from SLWC that includes Utilities Kingston's logo. We want to assure our customers that this offering is legitimate.
Residential property owners are responsible for the water service and sewer lines on their private property where municipally-owned and maintained equipment ends and the property owner's equipment begins). View the ownership demarcation point.
Optional Exterior Water Service Line Coverage and Exterior Sewer Line Coverage plans from SLWC can help protect Kingston homeowners from potentially expensive repair costs due to breakdowns of major systems inside and/or outside their homes.
Participation in this emergency repair program is optional and voluntary for Kingston residents.
Your privacy is important to us! Utilities Kingston did not sell or otherwise provide the mailing information, as addressed on this envelope. Mailing information was obtained by SLWC at their cost.
SLWC and Utilities Kingston will not go door-to-door or telephone residents to market these optional warranty plans. Signing up for these plans is entirely up to the homeowner. Utilities Kingston and the City of Kingston extend no warranty of any kind with respect to SLWC's coverage. Utilities Kingston does not receive commission or payment when customers sign up. The protection of privacy is important to us. We did not share personal or account information about our customers with SLWC.
Residential property owners in Kingston can learn more by visiting the website, viewing the SLWC frequently asked questions, or by calling SLWC toll-free at 1-844-616-8444.
Frequently asked questions
Who is Sewer Line Warranties of Canada?
Service Line Warranties of Canada or SLWC is a private company that provides optional water and/or wastewater warranty plans to homeowners.
SLWC is an accredited Better Business Bureau organization that has maintained an A+ rating.
Why was this company selected?
Sewer Line Warranties Canada is the only provider to offer such a warranty program in our area.
The company is endorsed by the Local Area Services of the Association of Municipalities of Ontario and the

Federation of Canadian Municipalities .

This program is used by over 1000 cities, municipalities, and utilities across North America, including over 70 municipalities in Ontario.
After researching and consulting with other municipalities with similar programs, Utilities Kingston and SLWC reached a contractual agreement allowing the vendor SLWC to offer the program to Utilities Kingston customers.
Is SLWC a Canadian-based company?
Service Line Warranties of Canada was incorporated in British Columbia in 2014. SLWC is dedicated to delivering home repair solutions through local, licensed and insured Canadian contractors. It is part of HomeServe; a global company. HomeServe was founded in the United Kingdom in 1993 and is listed on the London Stock Exchange. They have offices in Toronto, France, Spain, Japan and USA.
Why did Utilities Kingston choose to endorse such a program?
To provide an optional service to customers who feel they may benefit. Water or sewer line repairs are often unexpected and expensive. In fact, we often hear concerns from customers who are facing large bills for repairs to their privately-owned portion of the water or sewer line.
To educate residential property owners about their responsibilities for the maintenance, repair and replacement of water and sewer service lines (portion from their homes to the property line). Many customers do not understand their obligation to repair and maintain service laterals on private property, at their expense. When a problem with a service line arises, it can be costly to repair and a plan from SLWC offers a possible solution.
The package provided in the mailings is for information only, to help residents make an informed decision. Utilities Kingston does not encourage residents to sign up, nor is there any requirement to do so. The decision is entirely at the discretion of the homeowner.
Is Utilities Kingston receiving compensation in this arrangement?
As part of this arrangement, Utilities Kingston allows SLWC to use its logo on marketing materials. However, we can assure you that Utilities Kingston does not receive any remuneration, commission, or royalty payment of any kind.
Did Utilities Kingston provide SLWC with customer mailing information?
The protection of privacy is important to us. We did not sell or otherwise provide personal or account information about our customers with SLWC. SLWC purchased from a third party a list of city residents. Utilities Kingston does not control the quality of that service. To be removed from the mailings, you can contact SLWC at 1-866-922-9004.
SLWC pays for all aspects of the program including marketing, customer service and repairs.
I received mail from SLWC or SLWA, but it doesn't include the Utilities Kingston logo. Is this legitimate?
The Utilities Kingston logo is used on SLWC's marketing materials so that their prospective clients can be assured that the offering is legitimate. Once you enter into a relationship with SLWC, the company will communicate directly about your services with them. These subsequent communications will not use the Utilities Kingston logo.
Who is SLWA?
SLWA stands for Service Line Warranties of America and is affiliated with SLWC.
Are the warranty plans considered insurance?
The plans are a warranty service plan offered by SLWC as an independent private provider. Although the plans use terms like deductible, coverage and exclusions, the plans are not insurance, but a contract pledge to arrange a contractor to repair your service lines.
Ask your insurance provider if your policy covers repairs to water and sewer line systems. If your policy does not cover water or sewer utility lines, consider the Service Line Warranty program.
To be clear, signing up for these plans is at the discretion of the homeowner. Similarly, signing up for insurance through an insurance company is at the discretion of the homeowner.
How can I stop getting mail from SLWC?
To be removed from future mailings, contact SLWC by calling 1-866-922-9004.
Does this affect my taxes or rates?
This program has no impact on taxes, water rates or sewer rates and there is no payment or revenue generated for Utilities Kingston or the City of Kingston.
Who is responsible for the service lines?
Utilities Kingston (or your utility provider) is responsible for maintaining and repairing equipment up to the ownership demarcation point. It is the property owner's responsibility to maintain and repair equipment beyond the ownership demarcation point. Utilities Kingston has prepared some diagrams that illustrate demarcation for typical utility services for residential homes.
Where can I get program details?
To learn about SLWC's offerings, visit their website.