Planned maintenance to impact power outage and sewer overflow maps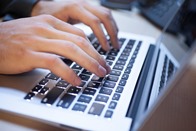 On Saturday, November 6, from 3 to 3:30 a.m., the Utilities Kingston power outage and real-time sewer overflow monitoring maps will be impacted by planned maintenance.
The following webpages are affected:
https://power.utilitieskingston.com/Outages
https://utilitieskingston.com/Wastewater/SewerOverflow/Map
The power outage map will not be available during this time, while the sewer overflow map may not reflect up-dated information. We apologize for any inconvenience.
To report a power outage
To report a power outage or related information in the Utilities Kingston electricity service area, please call 613-546-1181, 24 hours per day.
For power outage updates
During this time, to get power outage information, listen to a recording of known outages by calling 613-546-1181.
If you have any questions, please contact customer service at 613-546-0000, Monday to Friday, 8 a.m. to 5 p.m.
Thank you for your patience, as we work to resolve this issue as quickly as possible.