Council approves budgets, rates for municipal utilities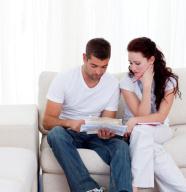 In addition, council approved the two-year rate schedules for natural gas local distribution rates, and appliance rentals.
Impact on residential bills
Local distribution rates for natural gas increase by 2.7 per cent, effective March 1, 2021.
Because the effective date of the increase is partway through the calendar year, customers will effectively pay 2.2 per cent more in local distribution costs for 2021. The local distribution costs will increase by an additional 2.0 per cent effective January 1, 2022.
The 2021 increase in the portion of the natural gas bill that represents local distribution costs means that for a typical residential customer with 2300 m3 per year consumption, the total bill impact for March 1, 2021 through December 31, 2021 is $10.67, and for 2022 the yearly total bill impact is $12.45.
Utilities Kingston provides gas services to approximately 14,000 homes and businesses in central Kingston.
Two-year operating budget
A two-year operating budget for the municipal utilities was approved.
The 2021 gross operating expenses for the four municipally-owned utility businesses are budgeted to increase 0.50 per cent, or $189,000, over 2020.
The 2022 gross operating expenses are budgeted to increase 2.00 per cent, or $749,000, over 2021. Due to the economic impacts of the global COVID-19 pandemic on some utility customers, we minimized the 2021 budget increase, where possible. The increase in 2022 is mainly a result of expected general inflationary pressures.
For 2021-2022, council approved total operating budgets of $37.5 million, and $38.2 million respectively, up from $37.3 million in 2020.
This budget includes the following in 2021:
$17,890,000 for wastewater

$4,869,000 for natural gas (excluding commodity charges)

$706,000 for the appliance rental business
This budget includes the following in 2022:
$14,328,000 for water

$18,265,000 for wastewater

$4,886,000 for natural gas (excluding commodity charges)

and $733,000 for the appliance rental business
Capital budget additions for 2021
For 2021, council approved total capital budget additions of $14.6 million: $4,721,650 for water and $9,908,000 for wastewater.
In 2019, council approved four-year (2019-2022) capital budgets for utility infrastructure work. As we reached the halfway point of that four-year budget approval, more information for water and wastewater capital projects became available. Council subsequently approved additional funding to enable project initiation or completion.
The additional approved budget will fund these projects:
Rate schedules
In accordance with proposed rate schedules, council approved the following:
Contact
For further information, contact Randy Murphy, Chief Financial Officer for Utilities Kingston by email or 613-546-1181, extension 2317.