Utility rates are changing Jan. 1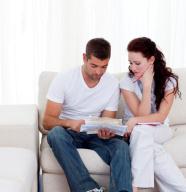 Learn about changes to your electricity, water and wastewater bills, taking effect on Jan. 1, 2021.
Electricity rates are changing Jan. 1
Kingston Hydro filed an application (EB-2020-0034) with its regulator, the Ontario Energy Board (OEB), to implement mechanistic adjustments to its distribution rates, for rates effective Jan. 1, 2021.
(Mechanistic adjustments include inflation and OEB assessment of Kingston Hydro's efficiency.)
A final Decision and Rate Order was issued by the OEB on Dec. 10, 2020.
As a result of the OEB findings in the Kingston Hydro 2021 Distribution Rate Application Decision and Rate Order, effective Jan. 1, 2021, there will be a monthly total estimated bill increase of $0.58 for a residential customer consuming 750 kWh. The increase does not factor in applicable taxes or the Ontario Electricity Rebate.
About electricity rates
For residential and small business customers, distribution charges roll up into the 'Delivery' line on the electricity bill, along with pass-through charges such as retail transmission and line loss. Distribution charges, as well as some pass-through charges within the 'Delivery' line, have changed.
Out of every dollar we collect from our residential customers, 21 cents stay local to operate and maintain the local electricity distribution system. The other 79 cents are paid to provincial entities. The distribution rate change applies to our 21-cent portion.
Learn more about electricity rates from Kingston Hydro's website.
Electricity cost and rate relief
Your electricity bill includes the costs for the electricity that you use, the services we provide and some other costs.

The electricity rate relief announced by the provincial government, beginning Jan. 1 for a 28-day period, applies to the cost for the electricity, or the Electricity line on your bill.

The estimated $0.58 monthly bill increase applies to the services we provide, as reflected in the Delivery line on your bill.
Water and wastewater rates are changing Jan. 1
In February 2019, the council of the City of Kingston approved four-year rate schedules for the water and wastewater utilities.
Beginning on Jan. 1, 2021, there will be a 2.7 per cent combined monthly estimated bill increase of $2.58 for a typical residential customer.
Reports and rate schedules
The approved OEB decision and rate order for electricity:

Decision and Rate Order

for 2021

The rates by-laws and council-approved 2021 water and wastewater rate schedules:
Contact
For further information, please contact customer service, Monday to Friday, from 8 AM to 5 PM at 613-546-0000.