Alert: be aware of texting scam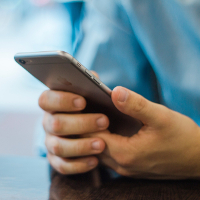 Utilities Kingston and Kingston Hydro received numerous reports over the weekend from customers receiving suspicious text messages claiming to be from our utility. These texts are fraudulent.
These suspicious texts, claiming to be Kingston Hydro, advise customers they are due a refund and provide a link through which to claim the refund. Please note:
Utilities Kingston and Kingston Hydro do not text customers about billing and customers should not click any links they receive.

Refunds are applied as a credit to the customer's utility bill. Utilities Kingston does not send customers to a web link in order to claim a refund.

Utilities Kingston handles billing and payments (including credits) on behalf of Kingston Hydro.
We encourage customers to exercise caution:
Don't click the link.

Don't respond directly to a phone number where you believe the spam text originated. Responding alerts the spammer that your number is genuine.

Forward

any spam messages you might receive

to the short code 7726 (SPAM) so that an investigation can be started by your cell phone provider. Put 7726 into your contact list. Reporting Spam to 7726 is free and messages don't count toward your data or messaging usage package.

Do not provide any personal information, including credit card or utility account numbers.

Report the incident to the Canadian Anti-Fraud Centre at 1-888-495-8501. This agency collects information on fraud and works closely with police to solve these crimes.

If you become a victim of fraud through monetary loss, call Kingston Police at 613-549-4660.
Contact us
When you receive a suspicious email, text or phone call, or visit at your door from someone claiming to represent Utilities Kingston, don't interact! Call to let us know. A customer service representative is available Monday to Friday from 8 AM to 5 PM by calling 613-546-0000.