Phone services have been restored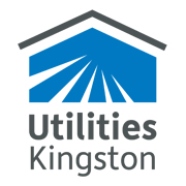 ***Update: Phone services have been restored. In case of a utility emergency in our service area, please call 613-546-1181.***
We are experiencing phone line issues and are working to resolve them as quickly as possible. If you need to reach us about a serious or potentially life-threatening utility emergency such as a natural gas leak or downed power line, call 9-1-1 immediately. Our customer service line at 613-546-0000 and our emergency line at 613-546-1181 are impacted.
For non-urgent requests, you can tweet to @utilitieskngstn or send us a message on Facebook /UtilitiesKingston.
Visit https://utilitieskingston.com/Corporate/ContactUs to learn about other ways to connect with Utilities Kingston.