Princess and Smith St. neighbourhoods impacted by gas shut down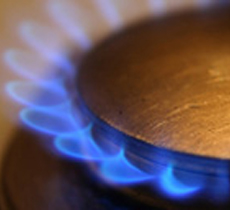 ***Update at 7 AM on Dec. 2: Impacted customers should call us to arrange for a relight of gas services. Before 8 AM, call our 24 hour line at 613-546-1181. From 8 to 5, please call our customer service line at 613-546-0000. Our apologies for the inconvenience.***
Due to a motor vehicle collision, some homes and businesses in the area will be affected by a gas shut down this evening. In order to relight your gas service, our certified technicians will need access to your property.
Our certified technicians are now on site to help ensure public safety. To facilitate repairs, your gas service will be shut off. In order to turn the gas service back on safely, we'll first require access to your building, so that we can inspect natural gas piping and appliances.
If your gas appliances or piping are malfunctioning, our technician will provide information on what to do next.

If your gas appliances or piping conform to code, our technician will turn the gas back on and relight your appliances for you.
We expect that this process will begin this evening, and continue into tomorrow. The following streets are impacted:
Princess St., between Smith and Drayton.
Smith St., between Princess and S. Bartlett.
Our technicians will go door-to-door to complete this process. If you need to speak with us, please connect with one of our on-site technicians, or call our 24 hour line at 613-546-1181.
We apologize for the inconvenience and reassure our customers that we are making every effort to restore gas services as safely and efficiently as possible.
Safety information
Natural gas has been used safely for many years. All pipelines and appurtenances are tested to strict tolerances before becoming a part of our system - while modern gas appliances and accessories are certified to high standards. Learn more.
Related: know how to detect a potential gas leak, and know what to do.