Mixing valves: information on repairs and replacements
This article was published more than 6 months ago. Some information may no longer be current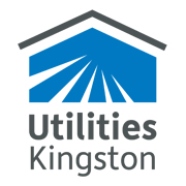 In accordance with Ontario building code, when a water heater is replaced or installed, a mixing valve must also be installed. This required device controls water temperature, to protect occupants from scalding and is included in the price charged by the water heater installer you choose.
Utilities Kingston is committed to the prompt repair or replacement of the water heater, should it leak or fail.
About the maintenance or replacement of mixing valves:
A mixing valve is a plumbing device, separate from the water heater.
Maintenance and replacement of the mixing valve is not covered under our rental agreement.
Utilities Kingston servicepersons are licensed gas technicians and may not work on, or replace, the mixing valve.
It must be maintained and installed by a licensed plumber. Property owners must contact a licensed plumber to maintain or replace the mixing valve, at their cost.

To recap: our servicepersons may not replace a mixing valve. The customer must make these arrangements and is responsible for the associated costs.
We pride ourselves on fast and reliable water heater service. When you call for service, it's our priority to respond to calls within 24 hours. Our representative will ask you a few questions related to both your water heater and the separate mixing valve plumbing device. Providing accurate responses to these questions will help facilitate a timely repair.
Learn more from Utilities Kingston's water heater rental terms and conditions.