We are investigating mailing issues of recent utility bills
This article was published more than 6 months ago. Some information may no longer be current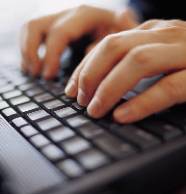 Utilities Kingston is investigating mailing issues involving recent utility bills with a statement date January 6.
We are aware that some customers are experiencing an issue with receiving their utility bill by mail. Our team has confirmed that these bills were successfully generated and transmitted to our fulfillment centre, where equipment issues and holiday closures contributed to this delay.
To avoid issues with receiving bills by mail, sign up for the MyUtilities Customer Portal and e-billing to stay on top of receiving your bills. To sign up you will need:
Your Utilities Kingston account number

The amount of your most recent payment to Utilities Kingston
Customer can also contact customer service by phone or email, to receive a copy of the billing statement.
My.UtilitiesKingston.com:
Allows you to view past and current bills under the Bills & Payments tab

Offers the option to receive email notifications when a new bill is available and opt out of paper bills. Under Edit Profile, select eBilling (paperless) Opt-in (and make sure the

email address you provide matches what we have on file for you)

Allows you to view your household consumption of water, gas and electricity and compare your usage to your neighbours'. Use this information to shift your electricity use to times when it costs less.
Customers are responsible for keeping their accounts up to date and we have options in place to help. For assistance or further information, please contact customer service at 613-546-0000, Monday to Friday from 8 a.m. to 5 p.m, or email info@utilitieskingston.com (please include your account number).