Is there lead in Kingston's drinking water?
This article was published more than 6 months ago. Some information may no longer be current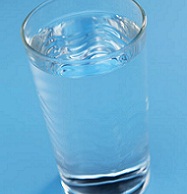 You can be assured of the quality of drinking water in Kingston. It meets or exceeds strict Ministry of the Environment water quality standards and meets provincial regulations to ensure our water distribution system performs at a high level.
In most of Canada, the amount of lead in natural water supplies is very low. As the water leaves treatment plants, we regularly test it according to Ministry of the Environment standards and know that the water leaving the Kingston water treatment plants is completely lead free.
There is a possibility that lead can enter the water supply from old lead service lines (pipes) or lead solder in the plumbing in your home.
Community Lead Testing Program
Utilities Kingston tests the water in Kingston homes and businesses for lead. The sample periods are from December 15 to April 15, and June 15 to October 15.
Out of the 1,600 tests we have completed over the last 10 years, 88 tests showed elevated levels of lead. In those cases, we worked with the property owners to answer questions and provide information on next steps.
If you are interested in participating the next time we conduct these tests, or if you have further questions, you can call our Water Quality Office at 613-546-1181, extension 2291.
Learn more from our page on Community Lead Testing.
You may also find this practical resource from NPR helpful: Do you have lead pipes in your home? Find out in under 10 minutes. Tip: a magnet will not stick to lead plumbing pipes.