Continue to conserve water and reduce sewer use, after sewer force main break
This article was published more than 6 months ago. Some information may no longer be current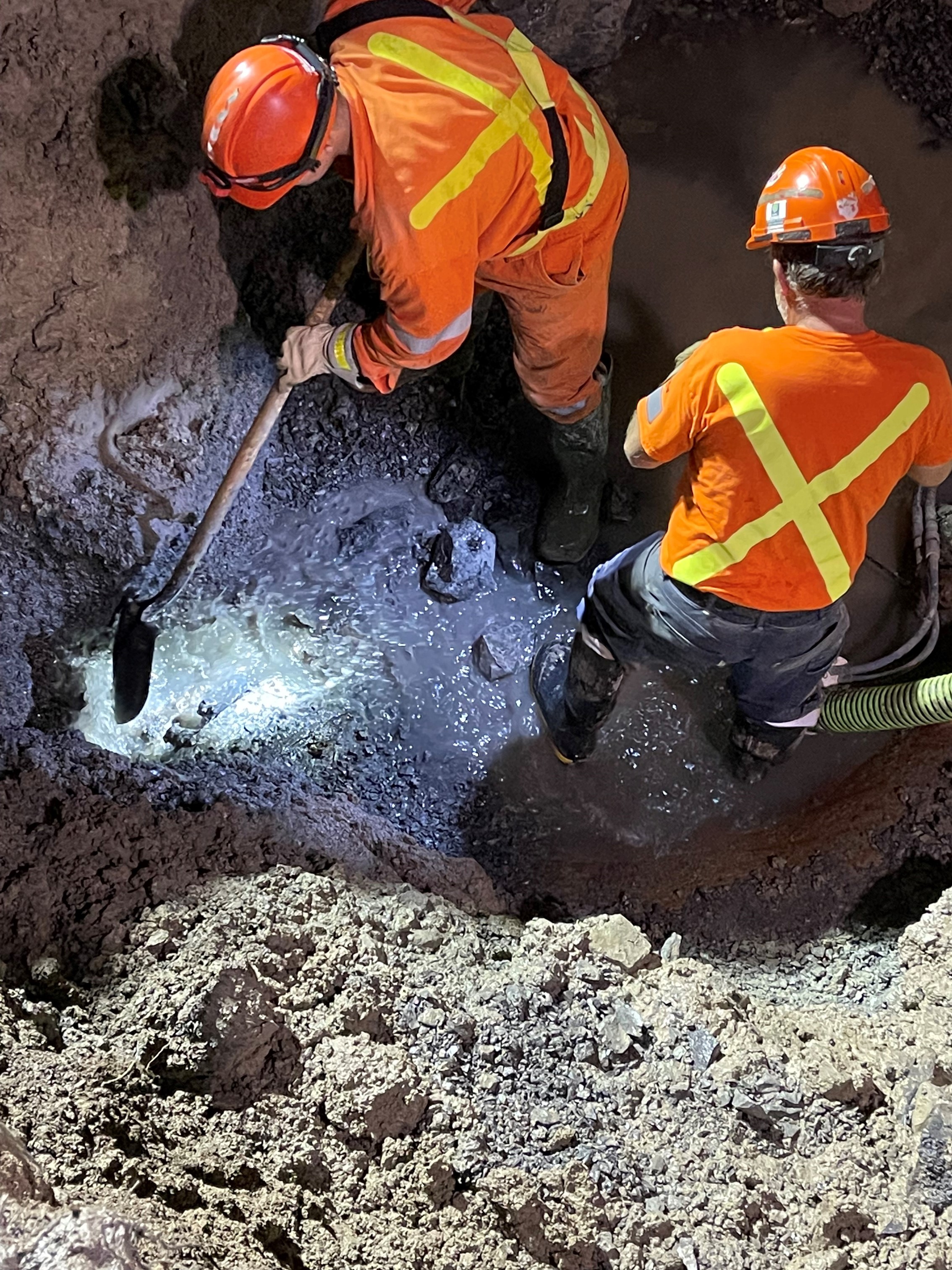 Utilities Kingston is asking that residents in the west end continue conserving water and reducing sewer use, after a sewer force main break on Days Road. Crews uncovered the source of the sewer break, which is at a flange fitting on a large diameter, 36-inch sewer force main.
"We appreciate the continued efforts of our community, in reducing water and sewer use," says Heather Roberts, Director of Water and Wastewater Services of Utilities Kingston. "Due to the size, location and material of the pipe, we anticipate a challenging repair and are asking our community to plan to conserve water into Saturday."
In addition to the break being on a large diameter sewer main, the location is challenging due to surrounding telecommunications infrastructure. Utilities Kingston is making every effort to reduce the disruption to sewer services, by keeping the service operational during repairs.
"We are working hard to ensure the sewer services our community relies on continue to be operational during this repair," says Roberts. "Our community can also be assured about the quality of tap water. There is no risk of drinking water contamination due to this sewer issue, and our community can continue to rely on safe drinking water."
Residents and businesses in the Kingston West sewage collection system are affected. The Kingston West sewage collection system is:
west of the Little Cataraqui Creek to Westbrook and Collins Bay

south of highway 401
Steps to reduce sewer use
Use cottage rules for flushing (only flush the toilet when necessary).

Wait to shower, wash clothes or run the dishwasher until this issue is repaired to lessen the burden on the sanitary sewer system.

Delay washing cars.

Turn off the water when you shave or brush your teeth.
During normal operation, two sewer mains carry sewage from the Days Road Pumping Station to the Cataraqui Bay Wastewater Treatment Plant, where wastewater is treated and released to Lake Ontario in the form of natural resource quality water. Days Road Pumping Station conveys sewage from 80-90 per cent of the Kingston West collection system (through the affected sewer force main) to the Cataraqui Bay Wastewater Treatment Plant. View a map of the sewage collection system at https://utilitieskingston.com/Corporate/AboutUs/ServiceAreas