West end residents: conserve water and reduce sewer use, after sewer force main break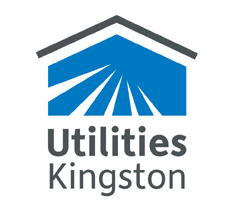 Update, June 10 7:44 AM:
Please continue to conserve water and sewer use today. Crews uncovered the break at 12:30 AM and we're making plans on how to effect this challenging repair, while at the same time keeping sewer services operational for our community. Thank you for your help.
Update, 2:45 PM:

Crews continue to excavate the site, to expose the break, and we continue to maintain safe sewage levels at the Days Road Sewage Pumping Station. West end households and businesses, please plan to conserve water into tomorrow. Your effort will limit flow into the sewer system, and help to reduce the environmental impact of this break. We appreciate everyone's efforts and our partners' assistance to share this message. Thank you!
*******************
Utilities Kingston is asking residents in the west end to conserve water and reduce sewer use, after a sewer force main break on Days Road. While the sewer break is contained and there is no immediate risk of basement flooding or other direct public safety risk, the situation could change quickly. West end residents should also take steps to protect against basement flooding.
Residents and businesses in the Kingston West sewage collection system are affected. The Kingston West sewage collection system is:
west of the Little Cataraqui Creek to Westbrook and Collins Bay

south of highway 401
View a detailed map below.
"We are appealing to the public to reduce sewer use to help reduce the risk of sewer overflows and basement flooding, and protect the environment," says Heather Roberts, Director of Water and Wastewater Services of Utilities Kingston. "All hands are on deck to make repairs as quickly as possible. We are committed to reducing the environmental impact of this issue, as well as the impact to sewer services."
The utility company is anticipating challenging repairs due to surrounding infrastructure and that residents should prepare to conserve water for the next 24-48 hours.
The break is on one of two sewer mains conveying sewage from the Days Road Pumping Station to the Cataraqui Bay Wastewater Treatment Plant. The leak has been contained. However, the sewer main is experiencing high capacity, as it is now pumping high volumes, due to recent heavy rains.
Steps to reduce sewer use
Use cottage rules for flushing (only flush the toilet when necessary).

Wait to shower, wash clothes or run the dishwasher until this issue is repaired to lessen the burden on the sanitary sewer system.

Delay washing cars.

Turn off the water when you shave or brush your teeth.
Protect against basement flooding
While there is no risk of basement flooding at this time, residents should be prepared for the situation to change, and to take steps to protect their basements from flooding:
Reduce household water use

If you have a sanitary backwater valve, check it for proper operation

Remove high-value items from your basement and put other items into storage bins

Know what to do if your basement has flooded: Entering a wet basement could be hazardous!

https://utilitieskingston.com/Wastewater/BasementFlooding/Flooded
The break has been reported to officials from the Ministry of the Environment, Conservation and Parks.
During normal operation, two sewer mains carry sewage from the Days Road Pumping Station to the Cataraqui Bay Wastewater Treatment Plant, where wastewater is treated and released to Lake Ontario in the form of natural resource quality water. Days Road Pumping Station conveys sewage from 80-90 per cent of the Kingston West collection system. View a map of the sewage collection system at https://utilitieskingston.com/Corporate/AboutUs/ServiceAreas
View an alternate format of the below map.