Utilities Kingston supports advanced compressed air energy storage project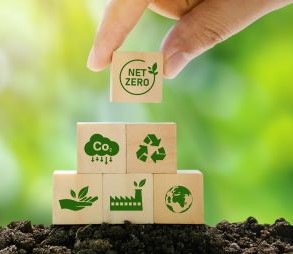 As an active participant in Ontario's energy transition, Utilities Kingston is supporting a long-duration energy storage project that would store electricity to be used in meeting peak demand. We are proud to be a partner on the proposed Quinte Energy Storage Centre (QESC), that would contribute 500 MW of capacity and eight hours of storage for continuous discharge into the provincial grid.
The project is a partnership with two leading Canadian renewable energy companies: Hydrostor Inc. and Potentia Renewables Inc., along with Utilities Kingston and in collaboration with the Mohawks of the Bay of Quinte.
The QESC is an innovative solution that will support Ontario's future energy capacity and reliability requirements, with the construction of an Advanced Compressed Air Energy Storage (A-CAES) facility, located in Greater Napanee, near the Lennox Transformer Station.
Benefits
The technology will provide bulk scale, long-duration energy storage that is emission and fuel free, supporting Ontario with its GHG reduction goals and resulting in minimal environmental impact.
The project is anticipated to reduce greenhouse gas emissions by a minimum of 90,000 tonnes annually, and to benefit grid reliability and regional economic development. This includes supporting $1.4 billion in provincial gross domestic product and approximately 670 direct construction industry jobs over a four-year construction period.
How it works
Here's a summary of the A-CAES process:
T

he system uses off-peak electricity from the grid to run a compressor, which produces heated compressed air.

Heat generated during compression is extracted from the air stream and captured by the thermal management system for later reuse.

This adiabatic process, which uses sensible heat storage, increases overall efficiency and eliminates the need for fossil fuels during operation.

The compressed air is sent underground and stored in caverns where it is hydrostatically compensated displacing water up the shaft and into the closed loop reservoir.

The system is now fully charged, capable of delivering power on demand, over a standby period, when power is required.

Hydrostatic pressure forces the compressed air to the surface

It is reheated by the thermal management system, reusing the heat from compression and expanded through the turbine to generate electricity on demand.
Looking forward
The province is projecting continued growth in Ontario's electricity demand across residential, commercial, industrial, and transportation sectors. Considering societal decarbonization goals, it will be critical for energy companies to pursue innovative opportunities like non-wire alternatives to help ensure the continued reliability of the provincial energy grid.