Website maintenance scheduled for Wednesday, August 7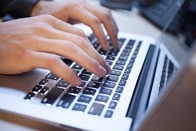 Please be advised that our MyUtilities customer portal is scheduled for maintenance this evening, Wed., August 7. The website will not be available for approximately 10 minutes.
The following website is affected: MyUtilities at https://my.utilitieskingston.com/app/
We apologize for any inconvenience. If you have any questions, please contact customer service at 613-546-0000, Monday to Friday, 8 a.m. to 5 p.m.
Thank you for your patience as we work to create a better website experience for you.