Website maintenance scheduled for Monday, August 26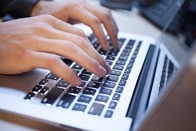 Please be advised that our MyUtilities customer portal is scheduled for maintenance from 8:00-9:00 PM on Monday, August 26. The website will not be available during this time.
The following website is affected: MyUtilities at https://my.utilitieskingston.com/app/
We apologize for any inconvenience. If you have any questions, please contact customer service at 613-546-0000, Monday to Friday, 8 a.m. to 5 p.m.
Thank you for your patience as we work to create a better website experience for you.