Utilities Kingston recognized as "Centre of Excellence"
This article was published more than 6 months ago. Some information may no longer be current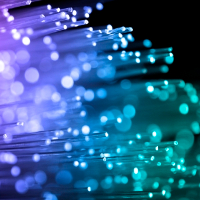 The Canadian Electricity Association (CEA) has recognized Utilities Kingston as a Centre of Excellence for a novel approach to transfer trip communications.
Get the details on this innovative approach – and how it optimizes the electricity system here.
Background
Electricity companies in Canada are innovators. CEA members are investing some $20 billion per year to renew infrastructure and incorporating leading technological, procedural and operational innovations to drive value for customers.
To promote sector innovation, CEA's Board approved the creation of a Centre of Excellence (CoE). The CoE's goal is to showcase cutting-edge innovations in how electricity is produced, delivered and consumed.
To see all projects and technologies recognized by the Centre of Excellence check out the CoE's online platform, which is hosted on CEA's website.
Yesterday, the CEA officially launched the CoE at an event hosted on Parliament Hill. This event and the supporting website showcased the first wave of completed submissions. Representatives from the municipal, provincial and federal government, along with national media were invited to attend, and learned more about each submitted project and the utility behind it.