Provincial changes relating to the electricity industry
This article was published more than 6 months ago. Some information may no longer be current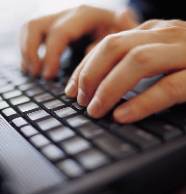 On Thursday, March 21, the Ministry of Energy, Northern Development and Mines announced significant changes impacting Ontario's electricity industry.
The ministry has directed the Independent Electricity System Operator (IESO) to discontinue the 2015-2020 Conservation First Framework and establish a scaled down Interim Framework for the balance of 2019 and 2020, delivered centrally by the IESO with continued funding from electricity rates.
What conservation changes mean for customers
These changes mean that electricity utilities in Ontario, including Utilities Kingston, will no longer deliver electricity conservation programs, as of April 1, 2019. It has been a pleasure helping our customers save electricity. Utilities Kingston will continue to deliver conservation programs that help customers save water, gas and money.
We have partnered with our customers to deliver provincially-funded electricity conservation programs since 2011. Utilities Kingston would like to thank our conservation staff, who have shown great leadership in promoting and implementing award-winning conservation programs, and our electricity customers, for their dedication to energy-saving projects. Great customer participation and one-on-one support from our conservation experts means that together we have saved enough power to supply just under 8,000 households for a year. We are proud of our electricity conservation results, which consistently exceeded provincial targets and received two separate industry awards.
Customers with existing projects that are already approved and underway can continue to look to Utilities Kingston for information and support until their project is completed. For inquiries about the status of an existing application with Utilities Kingston, please contact us by emailing conservation@utilitieskingston.com or calling 613-546-0000 and saying 'conservation', Monday to Friday, during business hours.
Changes to electricity conservation programs are outlined below.
For residential customers:
The Save on Energy Heating and Cooling program will end as of April 1, 2019.
There will be no future

Save on Energy Deal Days events.

Utilities Kingston will not send out any further Powerful Insights reports to its customers.
For small business customers:
The Small Business Lighting program will continue. To start a new application after April 1, contact SmallBusinessLighting@ieso.ca or call the Save on Energy call centre at 1-877-797-9473.
The Business Refrigeration Incentive program will end as of April 1, 2019. Applications with work orders completed before April 1, 2019 will not be impacted. Learn more about Small Business Programs from Save on Energy.

All new Retrofit program applications and services will be handled by the IESO directly as of April 1, 2019. Any applications that haven't received local hydro company approval before May 1, 2019 will be transferred to the IESO for follow up.
For business customers:
As of April 1, 2019 the IESO will directly handle all Retrofit applications and customer service. The Retrofit program is moving to a new online application portal that businesses and their representatives can use to apply for an incentive. The new Retrofit Portal will be launched on April 8, 2019. The current online application system will be taken out of service as of March 31, 2019 in order to prepare for the launch of the new portal. Note that there may be a small delay in service during this period. Learn more about Business Programs from Save On Energy.
Other changes announced
Other changes announced by the province include amendments to the Legislature that, if passed, would amend the governance structure of the Ontario Energy Board.
The government also indicated its intention to introduce legislation and bring forward regulations that would, if approved, hold average residential bill increases to the rate of inflation effective May 1, 2019, as an interim measure, before transitioning to a new on-bill rebate effective November 1, 2019. If passed, the new on-bill rebate would combine replacement for electricity bill reductions provided through Global Adjustment (GA) Refinancing and the current 8 per cent Ontario Rebate for Electricity Consumers into a single, on-bill rebate. Moving forward, the government intends to make regulatory amendments to adjust the rebate percentage at the same time as the OEB sets time-of-use rates (TOU) prices in order to moderate future bill increases.
Utilities Kingston is monitoring this development and will provide additional information when details on these changes are available. Questions and comments can be directed to customer service, by calling 613-546-0000, Monday to Friday, from 8 AM to 5 PM.