Our strategic plan for 2021-2025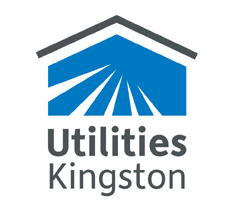 We're pleased to share our five-year strategic plan, for 2021-2025.
For more than 150 years, Utilities Kingston has proudly provided the local community with safe and reliable utility services, starting in 1847, when we were known as the Kingston Gas Light Company.
The goals and initiatives set out over the next five years respond to changes related to the COVID-19 pandemic and a desire to foster our relationship with our Shareholder, the City of Kingston. We are also guided by aspirations to better meet customer expectations, manage assets to benefit the local community, and take climate leadership action.
Our strength lies in our highly skilled cross-functional team and we count on our employees to deliver on these goals and initiatives.
Our employees have a diverse set of skills, knowledge, and talents and enjoy a high level of collaboration between groups. Together, they take pride in supporting a large network of multi-utility infrastructure. Our company is well-positioned to deliver on this strategic plan.
Theme areas and strategic goals, 2021-2025
Theme 1: Impact of COVID-19 over the next five years:
The COVID-19 pandemic is shaping organizations in ways never seen before.
As people in highly populated areas are expected to head to less-populated regions of the country, this could provide growth opportunities for the municipality of Kingston.
We are committed to supporting employees, customers, and our Shareholder, as we ensure health and safety, and the reliable delivery of basic utility services.
Theme 2: The pivotal relationship with the City of Kingston:
Our relationship with our Shareholder, the City of Kingston, is at the heart of our unique multi-utility model. It's resulted in solid asset management practices, low costs for utility consumers and superior customer service for the community.
By working together, and sharing an understanding of needs, we are poised to best support community goals. These include the City's growth, development, and climate change goals, and further strengthening the unique, local multi-utility model.
Theme 3: Networking business:
COVID-19 has put a spotlight on the criticality of internet access. Whether to stay in touch with family and friends, access public services like health care and education, or run a business and work from anywhere, nearly everyone relies on high-speed internet every day. Meanwhile, equitable access to the internet is essential to ensuring the social and economic success of communities across the world, including Kingston.
Theme 4: Meeting customer expectations:
Consumer values are changing. Utility customers of the future will demonstrate increased care for the environment, will want to buy "sustainable" products and services and to reduce greenhouse gas emissions, and will desire innovative approaches to revenue generation, technology interfaces and rate mitigation.
Theme 5: Asset management:
By monitoring and responding to community needs, our asset management plans can help create new local economic development opportunities and provide enhanced services for residential, industrial, and business customers.
Theme 6: Climate action leadership:
We share the City's goal to reduce greenhouse gas emissions and remain a committed partner in being a climate action leader.
Energy and water systems are increasingly affected by extreme weather events due to climate change, so all utility companies must increase the pace, scale, and scope of efforts to ensure safe and reliable water and energy delivery.