Tuesday, April 28 is the National Day of Mourning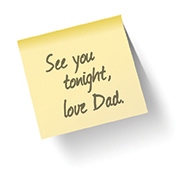 April 28 is dedicated to remembering those who have lost their lives, or suffered injury or illness due to a work-related tragedy. We also take time to recognize the many families and friends who have been deeply affected.
This year, we thank the many health care workers in Canada and around the world who are at the frontlines of the COVID-19 pandemic. It's been reported that health care workers make up 1 in 10 known cases of COVID-19 in Ontario. Thank you for everything you do, we are so grateful.
During the pandemic and always, the employees of Utilities Kingston continue to work as hard as we can to ensure that everyone goes home safe at the end of the day.
Let's use the National Day of Mourning as a reminder of our pledge towards a safe and inclusive workplace.