MyUtilities got an upgrade!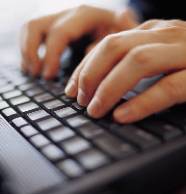 Next time you log into MyUtilities, you'll notice some enhancements. An upgrade to our customer portal was completed overnight
This upgrade is needed to bring the portal up to the most current software version. Here are some of the changes you will see:
Page layout and navigation will look a little different, but shouldn't impact your ability to find your way around the portal.
The portal will be more responsive to varied devices.
Improvements to how consumption information is displayed and compared to historical use. Note, this area of the portal will now be called Bill Usage.
For customers on Tiered pricing, Tiered prices will now be displayed, instead of Time-of-use (TOU).
The capability to compare Tiered and TOU prices so you can make a better-informed pricing choice, as well as the capability to compare to past bills.
Account changes, such as more options to manage account changes and utility consumption alerts and give guest access to your account information.
Using the upgraded MyUtilities, you can continue to do all the great things you've always been able to, such as:
View your household consumption of water, gas, and electricity, as well as your transaction and payment history.
See how temperatures affect your gas and electricity use and heating costs.
Manage costs by shifting electricity use to off-peak periods.
Compare your water and energy usage to similar households.
Sign up for eBilling.
To access these upgrades, simply log into MyUtilities using the same user name and password as always! Don't have an account? You'll need your account number and the amount of the most recent payment you made to us, and then register at MyUtilities.
For assistance, please contact customer service, Monday to Friday from 8 AM to 5 PM at 613-546-0000.