International Day Against Homophobia, Transphobia and Biphobia is May 17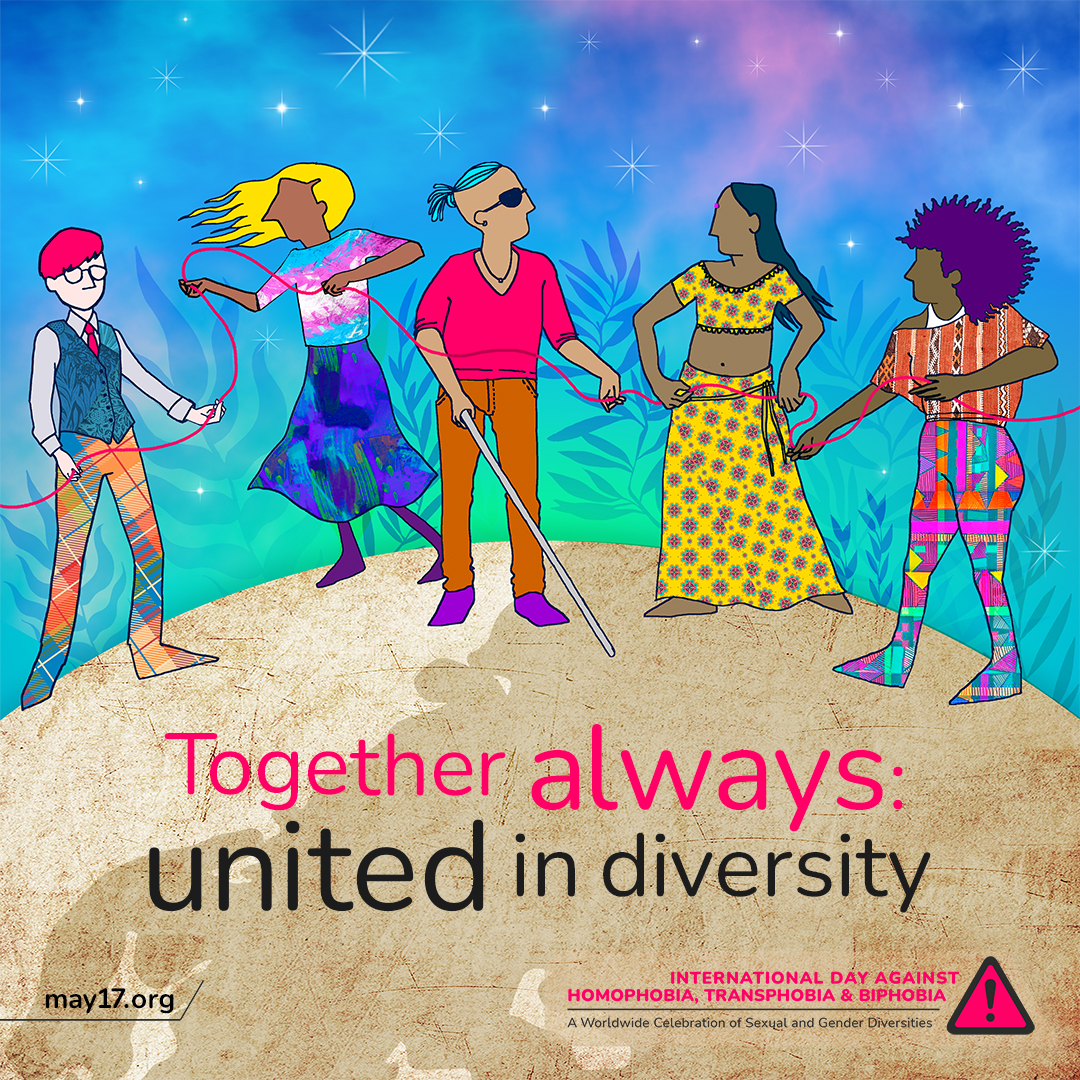 Every year on May 17, the International Day Against Homophobia, Transphobia, and Biphobia (IDAHOBIT) is celebrated. The global campaign raises awareness about the ongoing discrimination, violence and marginalization faced by LGBTQIA+ people and it also aims to celebrate the diversity and advocate for rights.
The theme of this year's campaign is "Together always: united in diversity".

By coming together, getting involved and raising our voices, we can make a difference worldwide. Here are a few ideas on how you can engage with this global campaign:
Attend or organize an event: consider joining or organizing an event in your community to raise awareness of the campaign. This could include a panel discussion, a protest, a film screening, or any other event that promotes social justice for LGBTQIA+ people.

Educate yourself: take the time to learn about the issues facing the LGBTQIA+ community and understand the significance of the International Day against Homophobia, Transphobia, and Biphobia. This will help you be more effective in your support.

Commit beyond the day: remember that being an ally is an ongoing process, and it's important to continually educate yourself and engage in meaningful ways to support LGBTQIA+ communities around the world.

Check out the may17.org website to find resources and learn more ways you can celebrate and support.