#EmbraceEquity on International Women's Day 2023
This article was published more than 6 months ago. Some information may no longer be current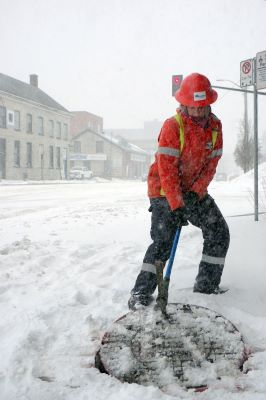 International Women's Day (IWD) is for celebrating the achievements of women and calling for gender parity. It's a day to take some time to imagine a world free of bias, stereotypes, and discrimination. A world that's diverse, equitable, and inclusive. A world where difference is valued and celebrated.
We're recognizing the day by participating in the IWD #EmbraceEquity campaign. Thank you to all our employees who agreed to 'embrace equity' and have their photos included! By adding your face to the campaign, you're helping to shed a positive light on gender parity. Check out these photos of our employees striking the #EmbraceEquity pose.
Did you know?
One of the most impactful ways groups can mark International Women's Day is by championing their own IWD campaign within their community.
The annual IWD campaign theme provides focus and direction for continued year-long activity. Access resources here. How will you rally your community to help forge women's equality and #EmbraceEquity?