Electricity prices and periods change on Nov. 1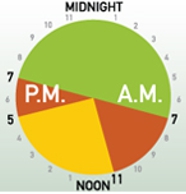 The Ontario Energy Board (OEB) has announced new electricity prices for households and small businesses, effective November 1, under the Regulated Price Plan (RPP). The winter time-of-use (TOU) hours will also take effect November 1.
The total bill for a typical residential customer who uses 700 kilowatt hour (kWh) per month will increase by about $1.99 or 1.8%, as a result of the following changes:
With changes in legislation, prices on the Electricity line are increasing so that they once again closely reflect the forecast cost of supply. As well, the increase in prices reflects the fact that the forecast cost of supply has gone up relative to what it was on May 1, 2019 due in part to refurbishment of nuclear facilities and new generation facilities coming online.

The Ontario government has introduced an expanded rebate (the Ontario Electricity Rebate) providing bill relief that will be applied to customer bills, largely offsetting the price changes on the Electricity line. The Ontario Electricity Rebate of 31.8 per cent replaces the eight per cent provincial rebate, and applies to consumption on and after November 1.
The new TOU prices set by the OEB for November 1, 2019 under the RPP are shown in the table below. The table also shows the hours to which those prices apply:
| | | |
| --- | --- | --- |
| TOU Periods | Winter Hours | November 1, 2019 TOU prices excluding new bill relief |
| Off-Peak | Weekdays from 7 p.m. - 7 a.m. All day weekends and holidays | 10.1¢/kWh |
| Mid-Peak | Weekdays from 11 a.m. - 5 p.m. | 14.4¢/kWh |
| On-Peak | Weekdays from 7 a.m. - 11 a.m. and 5 p.m. - 7 p.m. | 20.8¢/kWh |
Get more information:
DID YOU KNOW?
You can refer to the MyUtilities customer portal to view your household usage of water, electricity and gas. Use the information to shift your electricity use to off-peak times when it costs less.
Kingston Hydro electricity customers receive their bill through Utilities Kingston. Many benefit from the convenience of one combined bill for all their utility services, which may also include water, wastewater and gas. A combined bill helps lower costs for all rate payers. Learn more about your electricity bill, including TOU pricing.