Canada Post epost is being discontinued, as of July 29
This article was published more than 6 months ago. Some information may no longer be current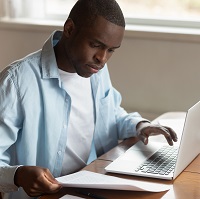 Canada Post has announced the wind down of its epost document presentment and payment service. The wind-down process has begun, and Utilities Kingston bills will no longer be available on epost, beginning on July 29.
Customer bills will automatically default from epost to mailed paper bills, although we think you'll like the convenience of switching to eBilling!
Still using epost?
Customers are reminded, you are still responsible for the on-time payment of your utility bills.
Register to receive your bill online with Utilities Kingston instead: sign up for MyUtilities and eBilling today at my.utilitieskingston.com. You'll need your account number and the amount of the most recent payment you made to us.
Questions? Please contact customer service, Monday to Friday from 8 AM to 5 PM, by calling 613-546-0000.
About the epost wind down
Canada Post will continue to provide epost services to users until December 31, 2022.
You can continue to access your documents at www.canadapost.ca/inbox via the epost mobile app for iOS, or the Canada Post app for Android, or through your participating financial institution. You can download or print those documents in your epost account at anytime.
Connect (formerly epost Connect) is not affected by the epost wind down decision and will continue to operate as normal.
If you need assistance to access your epost account, please contact Canada Post support at 1-877-376-1212 or online at www.canadapost.ca/support