Call before you dig to locate underground lines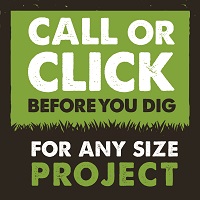 Utilities Kingston reminds residents who might be planning to dig anywhere on their property: make sure to contact Ontario One Call at least a week before you dig. It's the law. We are raising awareness of safe digging practices to improve safety and reduce damages to underground infrastructure.
This year, COVID-19 has forced many residents to stay home. More people than usual have the flexibility to pursue outdoor improvement projects, and this comes with increased risk. It is as important as ever for people to remain vigilant and exercise caution when digging or excavating.
Don't risk rupturing a gas line or cutting through a communications cable. Call if you are planting a tree, putting in a deck or fencing, or even just driving in a stake or post in your backyard as some pipes and lines are just below the surface.
Open 24 hours a day, seven days a week, Ontario One Call is a free service that shows you where municipal gas lines, water and sewer mains, and electrical or fibre-optic lines are located on your property. Call 1-800-400-2255 or click Ontario One Call to make your locate request. Ontario One Call will need:
the address where the digging will take place (including the nearest intersection)

a description of the work being done

your phone number and email address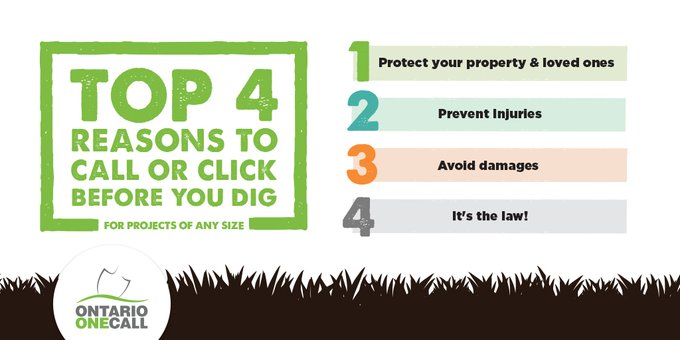 Severed underground lines could cause explosions, flooding and/or a loss of essential services – and you could even be liable for restoration costs and potential legal action.