Beware of carbon tax payment telephone scam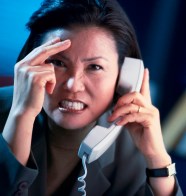 Utilities Kingston is warning its customers not to give out banking or account information to callers offering low rates on a fictitious monthly carbon tax. This is an apparent scam.
If you receive a suspicious call, do not provide any personal information including Utilities Kingston account information or banking information.
Several Utilities Kingston customers have reported that the apparent scammers claim customers can keep the supposed monthly carbon tax payments low by signing up with their company. The customer is then asked for banking information over the phone.
The apparent scammers may also claim to have customers' Utilities Kingston account information. Be assured that Utilities Kingston takes all steps to protect the privacy of customer information.
REPORT FRAUD
Report the incident to the Canadian Anti-Fraud Centre at 1-888-495-8501. This agency collects information on fraud and works closely with police to solve these crimes.
If you receive a suspicious phone call or visit at your door from someone claiming to be affiliated with Utilities Kingston, hang up and call to let us know. A customer service representative is available Monday to Friday from 8 AM to 5 PM by calling 613-546-0000.
If you become a victim of fraud through monetary loss, call Kingston Police at 613-549-4660.
Read more tips from our consumer awareness page.