Beware of callers offering in-home appointments for energy rebates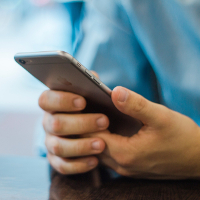 Utilities Kingston is now receiving reports from concerned residents about apparent scammers, calling to offer energy rebates. The callers are attempting to book appointments to gain access to homes and they may claim to be affiliated with us. They appear to be targeting seniors, and may ask questions related to age.
We wish to assure customers that we are not affiliated with this company and are not partnering with them.
If you receive a suspicious call or visit to your home:
Remember, you have the right to ask people to leave your property. If they don't, then contact police.

Do not provide any personal information including Utilities Kingston or credit card account numbers.

Collect any information possible about the caller.

Contact Utilities Kingston customer service at 613-546-0000 during regular business hours, Monday-Friday 8 AM–5 PM, to report the incident.

Report the incident to the Canadian Anti-Fraud Centre at 1-888-495-8501. This agency collects information on fraud and works closely with police to solve these crimes.

If you become a victim of fraud through monetary loss, call Kingston Police at 613-549-4660.
To reduce telemarketing calls, register for Canada's free Do Not Call List. It's a simple three-step process. All telemarketers must also keep their own internal do not call lists. When you receive a call, you can ask to have your number added to their do not call list.
Learn more about how to recognize, reject and report fraud.