A limited quantity of rain barrels remain available. We will update this page once rain barrels are sold out. Thanks for your patience and understanding.
Now offering a 'greener' rain barrel
Sales start April 19
Customers looking to buy sustainable products and take climate action – take note! We are now offering repurposed rain barrels that help divert waste from landfill and reduce treated water use. You can order two rain barrels per utility account.
Rain barrel features
repurposed from durable

plastic barrels that were once used to store food

come with a ten-year manufacturer warranty (two years on parts)
terracotta in colour
hold 220 litre/55 gallons
include a leaf and mosquito filter basket, spigot/tap, overflow adaptor and overflow hose
dimensions are approximately 23 inches wide and 38 inches tall
weight is approximately 20 lbs
Delivery
The barrels will be delivered to the service address on the account.

No delivery appointment is required, and you do not need to be home to receive your rain barrel.
Delivery will be contactless, and physical distancing requirements due to COVID-19 will always be maintained.
Contactless deliveries will start during the first week in May. Generally, your rain barrel will be delivered four-to-six weeks after the time you order it.
Due to popular demand, and a higher than usual number of orders, delivery could take a little longer. We will do our best to deliver rain barrels as quickly as possible, and apologize for any delay.
Cost
We provide rain barrels at 'our cost' and do not profit from the sales. Rain barrels cost $66, including HST and delivery. This charge will be added to your Utilities Kingston bill.
Availability
Rain barrels are available to
residents of the municipality of Kingston,
who receive
a utility bill from Utilities Kingston
. Orders must be placed by the account holder and your account must be in good standing.
The sale of rain barrels ends September 30, 2022,
or while quantities last.
Benefits
If you're looking to buy sustainable products and take climate action – take note! We are now offering repurposed rain barrels that help divert waste from landfill and reduce treated water use.
Here are a few of the environmental benefits of using a rain barrel:
By using a rain barrel, you'll reduce your use of treated water. It takes lots of energy to pump and treat water, so saving treated water reduces greenhouse gas emissions.

Rain barrels help divert rainwater from the sanitary and storm sewer systems.

Rain barrels save you money by lowering your water consumption.

Rainwater contains minerals that make it better for plants than treated tap water.
Installation and maintenance
Rain barrels are easy to install:
Ensure the ground beneath the rain barrel is firm and level. You may want to consider using cinder blocks and a patio stone as a base, to provide more gravity for water flow.

Cut the downspout four to six inches above the top of the barrel.
Install a short flexible pipe or a downspout elbow onto the cut downspout to direct water into the top of the barrel.
Keep the remaining portion of the downspout so it can be reconnected when the rain barrel is winterized.
Run the overflow hose either back into the drain or into a nearby garden.
Multiple rain barrels can be installed in tandem to increase capacity.
Learn more at https://rainbarrel.ca/instructions/#assembly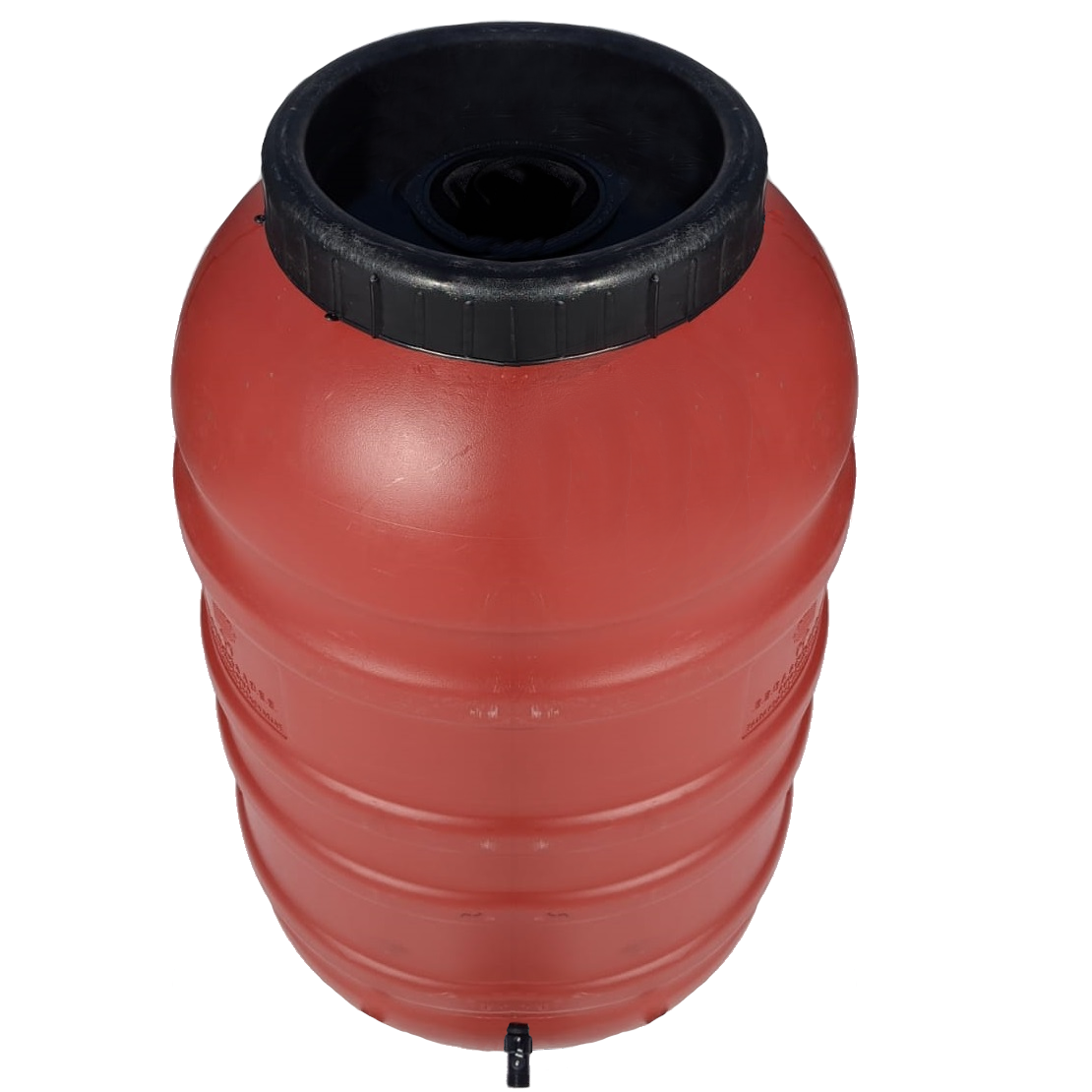 In the winter, simply turn the barrel over so that water does not accumulate and freeze, then re-install the downspout to direct water away from your foundation.
Links
Contact
For personal, one-on-one conservation assistance, call 613-546-0000, press '2' for Utilities Kingston and then '4' for conservation.
Order today!
Order online starting on April 19. Alternatively, call 613-546-0000, Monday to Friday from 8 a.m. to 5 p.m.