2017 Achievements

What's the context?
We've provided data on our achievements in 2017. If you're looking for additional context on how much overall infrastructure we maintain, check out our overview infographics.
Our ongoing partnership with the City of Kingston helps to ensure the safe and reliable operation of streetlights and traffic signals.
U

ninterruptible Power at Critical Intersections
In 2017, we installed 18 uninterruptible power supply (UPS) batteries at three intersections. In total, we've installed UPS back up at 82 critical intersections throughout the city. Kingston has 188 intersections operated by Utilities Kingston.
In the event of a power outage, the UPS allow for safe and efficient traffic flow, providing power for three to six hours.
Flashing Left Turn Arrows
Green left turn arrows at intersections with advanced left turns are now flashing to draw more attention and improve efficiency at the intersection.
Traffic Signal Timing Improvements
We work closely with the City of Kingston Traffic Division in an ongoing effort to minimize stops and delays for motorists as much as possible. In 2017, we made timing changes at all 188 intersections operated by Utilities Kingston.
Transit Signal Priority
We installed transit signal priority at three intersections. Working with Kingston Transit, the intent of this pilot project is to allow buses to arrive and travel through intersections with reduced delay, thereby improving efficiency and reliability of Kingston's public transit system.
Detectors distinguish buses from other vehicles. They then give priority to transit buses by manipulating the traffic lights to give the buses a green light.
We installed detectors at Princess Street and Gardiners Road, Princess Street and Midland Avenue, and Princess Street and Bayridge Drive.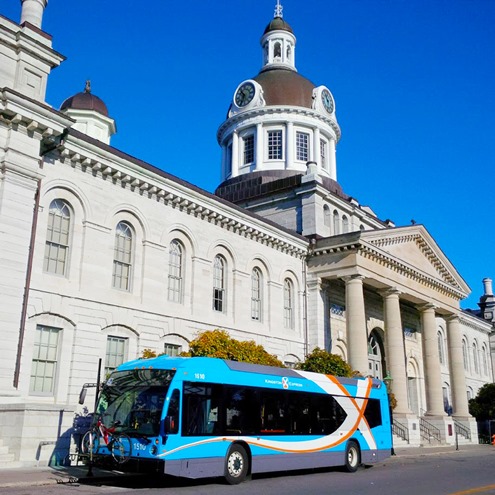 Photo courtesy Kingston Transit.
Park LED Lighting
We installed or replaced LED lights at Neil McArthur Park, Starr Reid Park, Headway Park and O'Connor Park, for reliable and energy-efficient lighting while reducing light pollution and maintenance costs.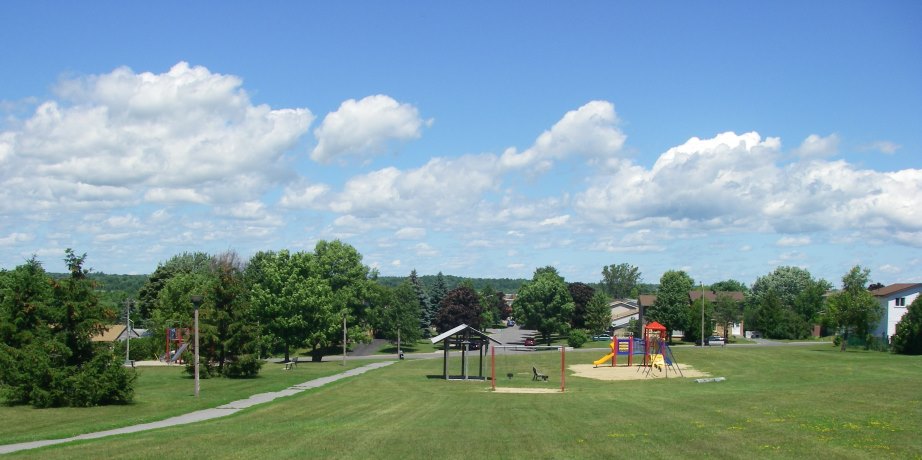 Photo of O'Connor Park, courtesy City of Kingston.