2017 Achievements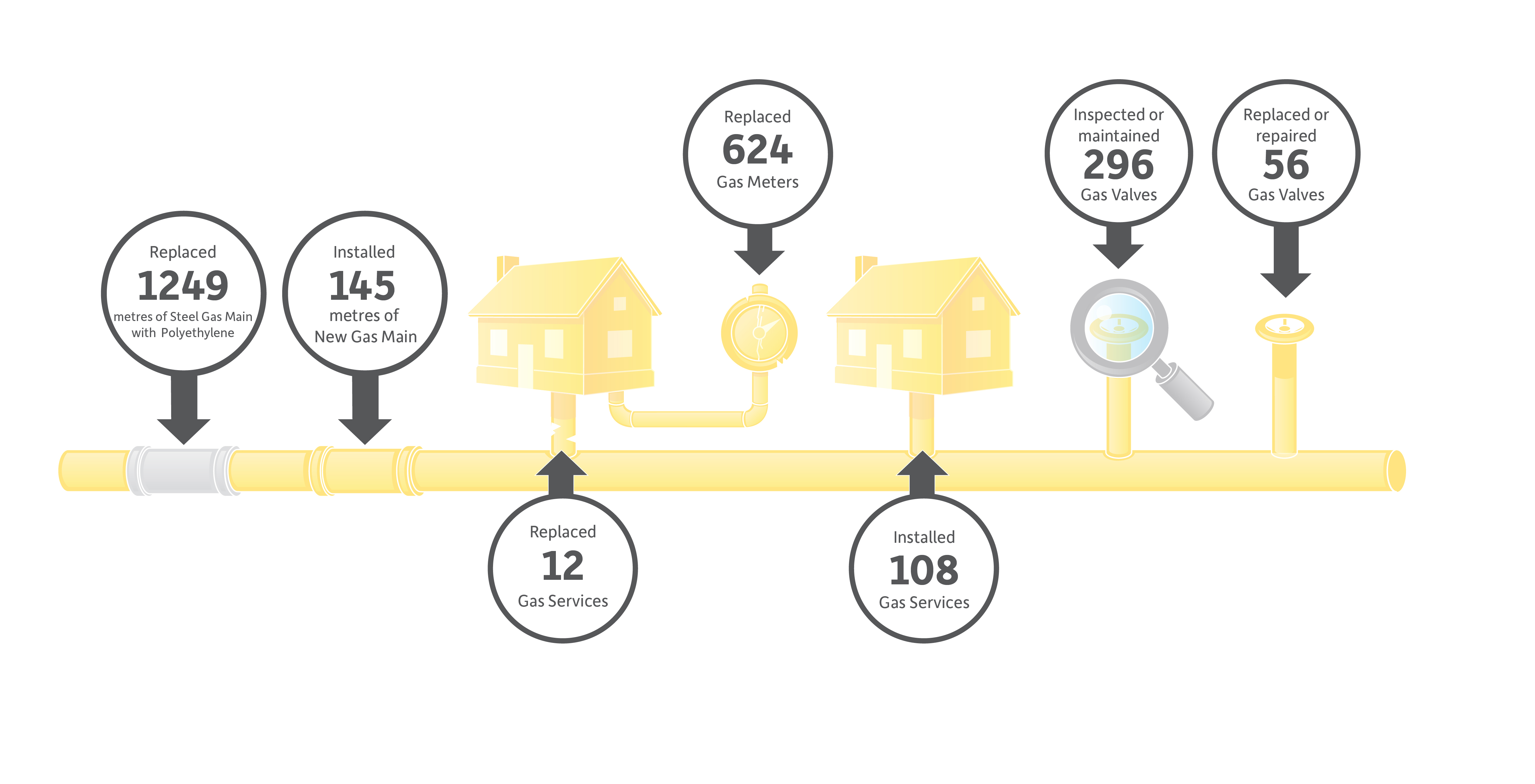 What's the context?
We've provided data on our achievements in 2017. If you're looking for additional context on how much overall infrastructure we maintain, check out our overview infographics.

624 gas meters replaced is out of 15,000 gas meters in the municipal gas distribution system. Our efforts to replace 4,951 gas meters in 2016 (9,000 over 2.5 years) allowed us to move from a reactive program to one that is proactive, at a replacement rate of 10 per cent annually.

Gas Valve Maintenance Program
Utilities Kingston maintains over 1,400 mainline gas valves. The gas valve maintenance program helps to ensure the integrity of the municipal gas distribution system. In 2017, we inspected or maintained 296 valves, focusing on high pressure and steel gas mains, and priority valves for schools, hospitals and construction sites.
This program was optimized in 2017 by implementing the location-based application Collector for ArcGIS. Crews access and update real-time, up-to-date valve data in the field, which in turn is used to determine preventative maintenance and schedule service work using Workforce for ArcGIS. Overall, digitizing the process has resulted in more reliable information and increased productivity, helping to improve the safety and reliability of the municipal gas distribution system.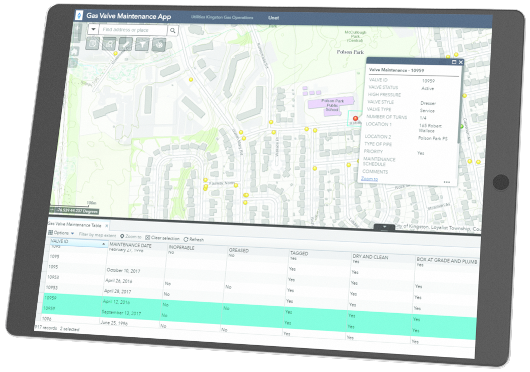 Improving Weather Resilience: Gas Meters
Splash guards are devices that attach to the gas meter's regulator to prevent vents from freezing, helping to ensure safe and reliable gas services. While newer regulators are designed to prevent this issue, in 2017 we retrofited 3,625 older regulators to help protect them from freezing. Any regulators that needed to be retrofited have now been completed.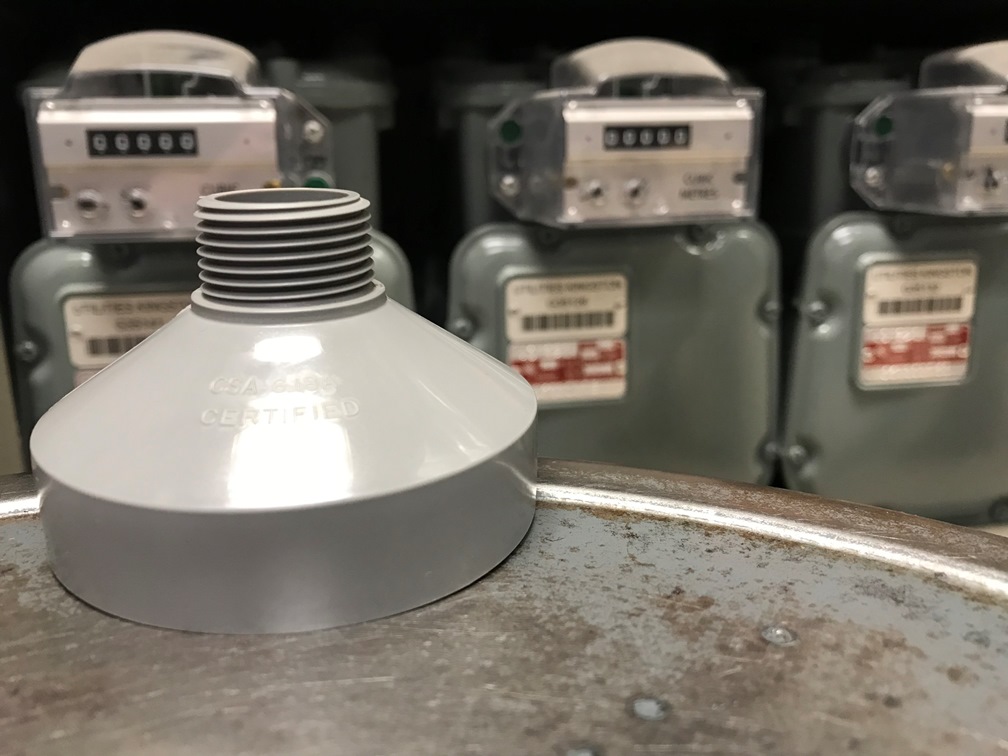 Training
Competency Assessment Program
Staff training and competency continued to be a key focus. We identified training and assessment requirements under the Competency Assessment Program. All new employees involved in gas operations took part in the Technical Standards & Safety Authority Gas Pipeline Inspectors Certification.
Gas Utility Technician 1 Certification
Five gas technicians participated in a training course to receive the Gas Utility Technician 1 certificate. This recognized course for gas technicians is a supplement to a Gas Technician 2 certificate. It provides an alternative license so employees can perform some of the duties of the Gas Technician 1, as long as they are in the employment of the gas distributor that provided the training.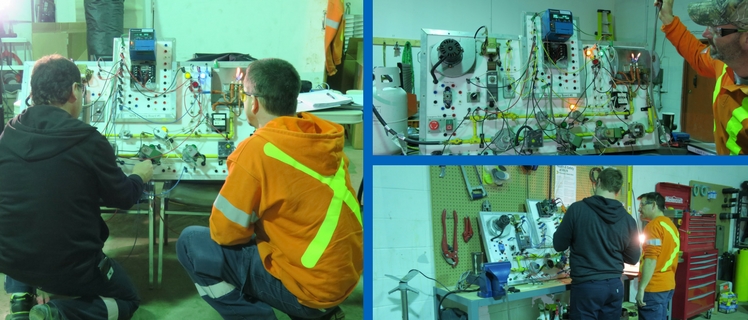 Ensuring Gas Safety
As part of maintaining the integrity of the natural gas system, on an annual basis we inspect over 20 per cent of the infrastructure for leaks.
Overall, we maintain 256 kilometres of gas main and the other assets described in our natural gas overview infographic. Here's what we inspected in 2017: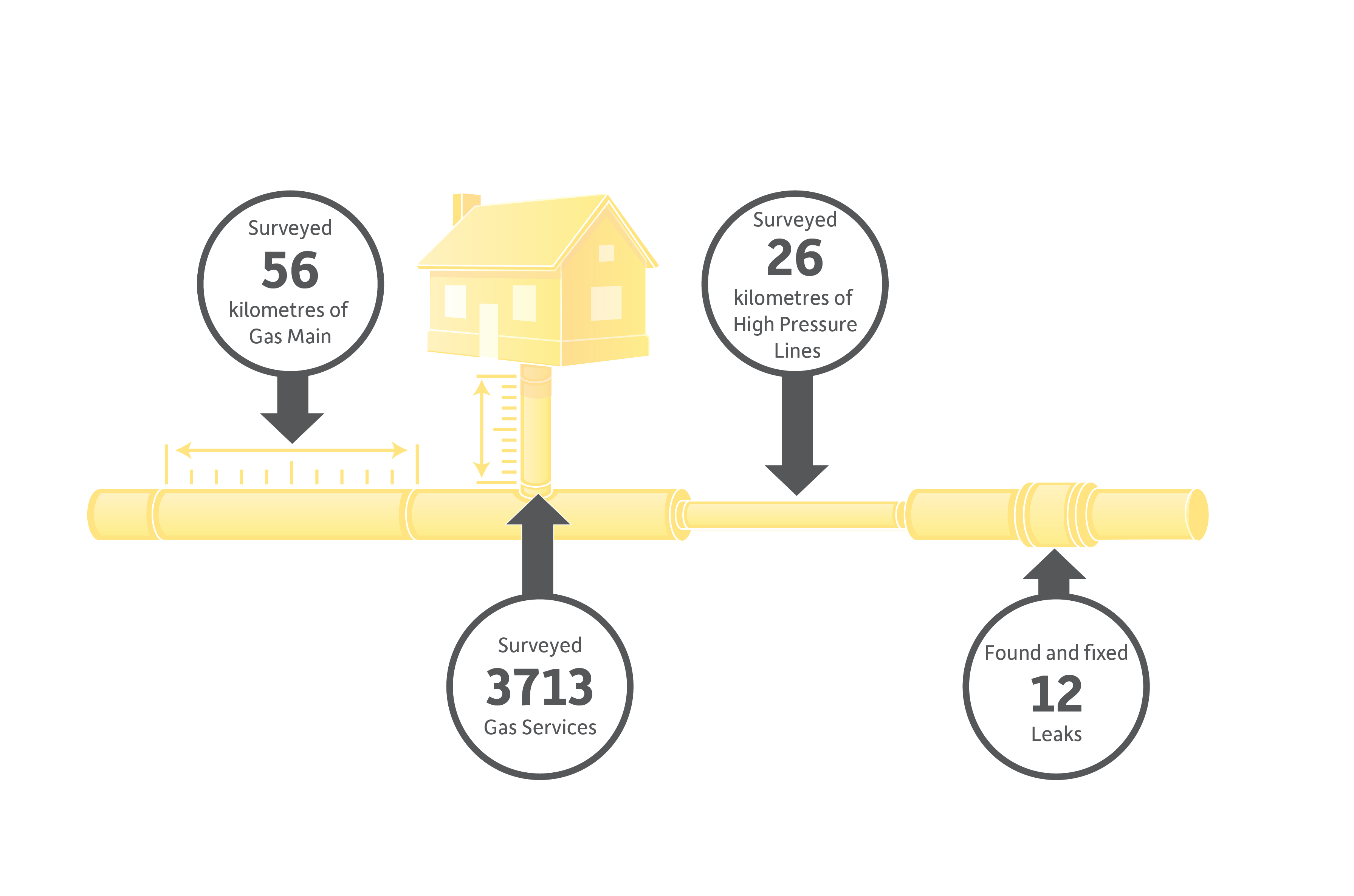 Regulation and Legislation
Reporting System Damage
Ontario Regulation 210/01, Oil And Gas Pipeline Systems, requires that Utilities Kingston reports when there has been damage to the system that results in a gas leak. In 2017, there were a total of nine occurrences, compared to 22 in 2016. An increased public awareness of gas hits helped encourage a downward trend.
Audit of Customer Appliances

As part of a Technical Standards and Safety Authority (TSSA) audit, mandated under the Electricity and Gas Inspection Act, we conducted 638 inspections of customer-owned appliances, piping and fittings, and identified 246 hazards. Property owners were advised on what to do next, helping to improve occupant safety.
To support this activity, Utilities Kingston and TSSA co-hosted a free information session for local gas fitters, heating installers and HVAC technicians about gas appliance installation and inspection.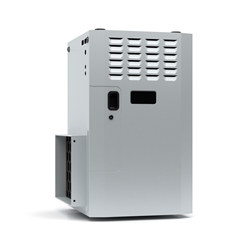 Cathodic Protection
Effective cathodic protection extends the life of steel pipelines for improved safety and asset management. Approximately 25 per cent of the municipal gas distribution is composed of steel. In 2017, we reviewed procedures to ensure compliance with the requirements of the Oil and Gas Pipeline Systems code. In 2018, Utilities Kingston will update policies and train staff.
Legal Requirements of Gas Meters
In accordance with TSSA and Measurement Canada requirements, we completed a 2.5 year initiative to replace over 9,000 gas meters.
We have put a program into place to proactively change 10 per cent of the 15,000 municipal gas meters per year, on a go-forward basis. As determined by Measurement Canada, and in accordance with the Electricity and Gas Inspection Act, every year we will send a sample number of gas meters to verify accuracy and that the meters conform to legal requirements.
Gas meters must be verified and reverified within appropriate periods, established on the basis of their stability of performance, application and usage. Measurement Canada determines how meters are selected for verification. This is based on criteria that include age, size and manufacturer. Meters are typically verified and reverified every 7 to 10 years.
Distribution System Integrity Management Program
The Distribution System Integrity Management Program (DSIMP) is a requirement under CSA Z662- 15 Oil and Gas Pipeline Systems. In 2017, we conducted the annual compliance review to identify and address issues.
The annual review focused on the continued improvement of procedures that support the DSIMP, focusing on the areas of emergency response and leak detection.
Gas by the Numbers
15,053
Homes and Businesses Served
121 from previous year
95.4M
Gas Usage (m3)
113K from previous year
Financials