Tower Street Water Tower Coating Replacement
Project Background
The Tower Street Water Tower is a critical piece of infrastructure within the potable water distribution system. This tower is used for water storage and managing water pressures within the water system. Given the criticality and age, the tower is due for rehabilitation in order to extend and maximize the lifespan.
Design and Construction
In 2017, we completed an engineering condition assessment on this 60-year-old critical drinking water infrastructure, located on Tower Street. This included a thorough review of structural elements, current code compliance, foundations, and coatings. In general, the tower was found to be in good condition and structurally sound. In order to protect the steel from corroding and extend the life of the infrastructure, we identified the need to remove and replace the exterior paint.
The $2.3 million contract has been awarded to Jacques Daoust Coatings Management Inc. (JDCMI). The work will involve removing the existing coating via sandblasting, and applying a new coating. The work is expected to begin immediately, with a duration of five months. A summary of the work includes the following:
Erect scaffolding and full containment system to enclose the water tower.

Use sandblasting to remove the existing paint.
Prepare the surface for new paint application.
Apply new protective coating and the text "KINGSTON". To maintain consistency with the other elevated water towers in the City of Kingston (Creekford Road,

O'Connor Drive and

Innovation Drive), the tower will be painted in white, with blue lettering.
Prior testing has confirmed that the existing paint contains lead. The contract includes stringent requirements for health and safety for all aspects of the work, and more specifically related to lead removal and disposal. We will adhere to strict requirements for the removal, storage, testing, and disposal of the removed material. The new application of paint will not contain lead. While the water tower will be out of service during this work, operational arrangements will ensure that water services are maintained without interruption.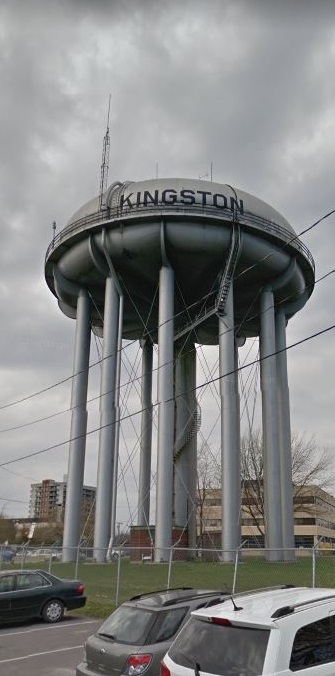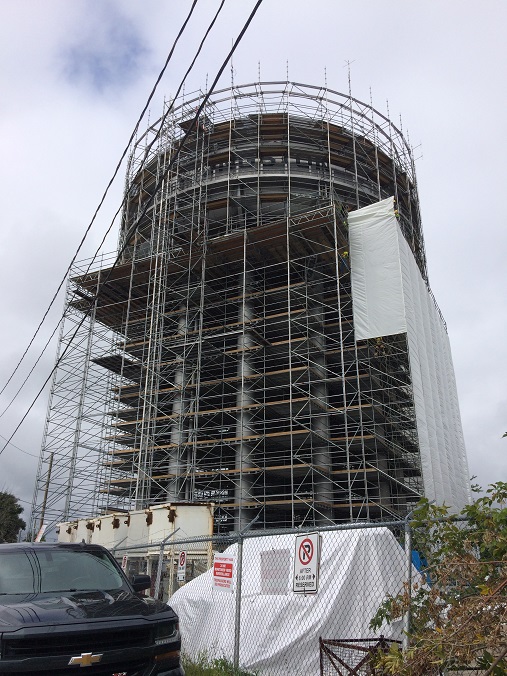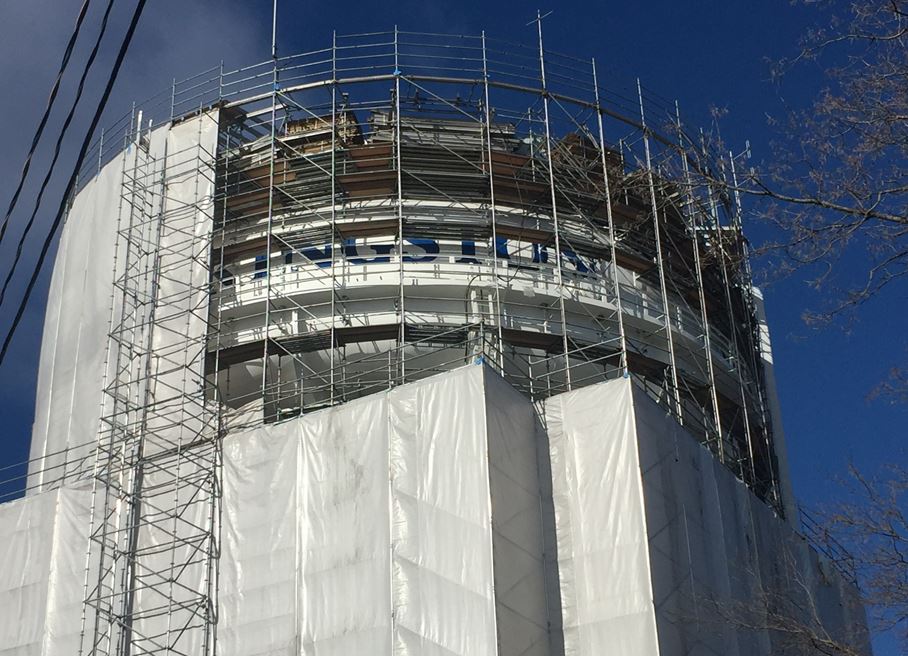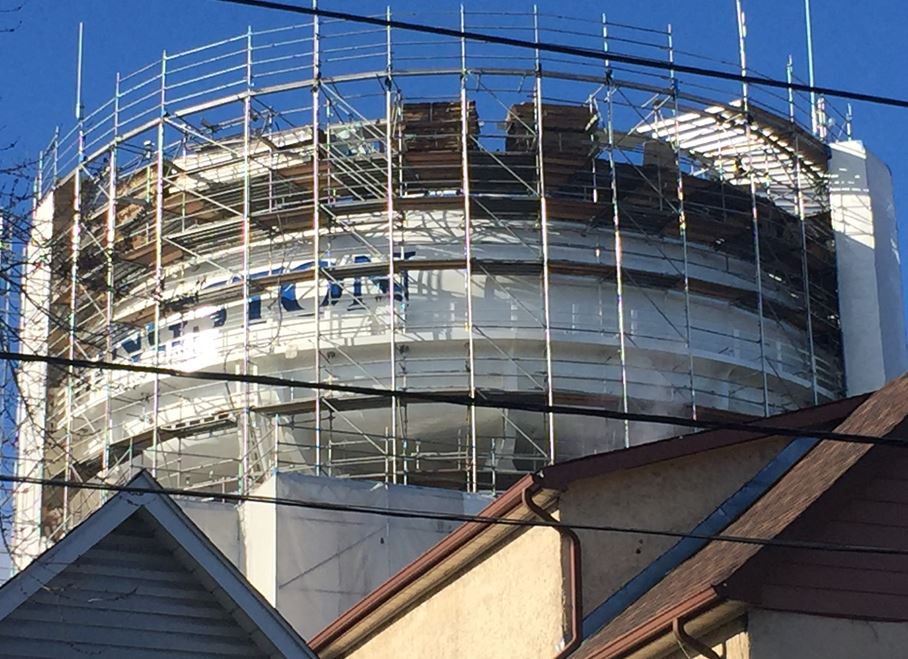 Schedule and Project Downloads
A public tender was released on June 21, 2018 and closed on July 11, 2018. Construction has begun and is expected to continue to December 2018.
As of November 22, 2018, the existing paint has been safely removed and disposed of, the exterior painting has been completed, and spot repairs/painting are being completed on the interior. The scaffolding and containment system will be dismantled starting in the next few weeks.
As of December 4, 2018, painting of the tower has been completed and the containment system is being dismantled. Scaffolding removal is expected to last into January 2019.
Contacts
For more information regarding this project please contact the following:
Utilities Kingston
Katie Morrow, P.Eng.
Utilities Engineer
85 Lappan's Lane
Kingston, ON K7L 4X7
Office: 613-546-1181, extension 2502
Email:
kmorrow@utilitieskingston.com