Restored: Planned maintenance on power outage map Sept. 7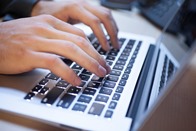 Update at 11:30 AM: the outage map has been restored. Please view power outage information at https://power.utilitieskingston.com/Outages
***
On Tuesday, Sept. 7 between 9:30-10:30 a.m., the Utilities Kingston power outage map will be unavailable, due to planned maintenance. The following website is affected: https://power.utilitieskingston.com/Outages
We apologize for any inconvenience.
During this time, to report a power outage or related information in the Utilities Kingston electricity service area, please call 613-546-1181, 24 hours per day.
For power outage updates please consider the following alternate sources of power outage information:
If you have any questions, please contact customer service at 613-546-0000, Monday to Friday, 8 a.m. to 5 p.m. Thank you for your patience, as we work to resolve this issue as quickly as possible.