Electricity rate plans: it's your choice!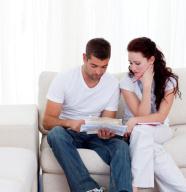 If you're a residential or small business customer who pays Time-of-Use (TOU) electricity prices, you can choose to switch to Tiered prices.
With TOU, the price you pay depends on when you use electricity. With Tiered prices, you can use a certain amount of electricity each month at a lower price. Once that limit is exceeded, a higher price applies.
If you want to continue paying TOU prices, no action is required.
Utilities Kingston's electricity customers, who would like to switch to Tiered prices, please complete the following:
Get your utility

bill, or several months of bills, and use

the Ontario Energy Board calculator to compare electricity price plans.

Tip #1: To access electronic copies of your bill, log into the MyUtilities customer portal. To sign up, you'll need your account number and the amount of the most recent payment you made to us.

Tip #2: When prompted to select your utility in Step 1, select Kingston Hydro Corporation.



Tip #3: For Step 2, you'll need to enter your monthly electricity usage. On Utilities Kingston electricity bills, you'll find this information under
Billing Detail | Your Electricity Charges.

To switch to Tiered prices, submit your choice using our election form.



To stay on TOU prices, do nothing!
There's no deadline to complete the form. For those who do not wish to make a choice right away, you'll continue to be billed under Time-of-Use pricing as your default rate plan. The option to switch to tiered rates in the future will always be available. Regardless of your choice, you will continue to receive your bill from Utilities Kingston.
Ontario Energy Board sets new electricity prices for households and small businesses
OEB announced new electricity prices for households and small businesses, effective November 1, under the Regulated Price Plan. View the new TOU prices and schedules and new Tiered rates for November 1, 2020 from the OEB website.
Further information
See a list of frequently asked questions, or to speak with customer service, call 613-546-0000, Monday to Friday from 8 AM to 5 PM.
For more information on Time-of-Use and Tiered Pricing , and tools and videos to help you decide which price structure is right for you, please visit www.oeb.ca/choice.