Website maintenance scheduled for Saturday, May 25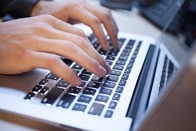 Please be advised that our websites are scheduled for maintenance from 10 a.m. to noon, on Saturday, May 25. The websites will remain available during this work, but may experience momentary disruptions.
The following websites are affected: www.utilitieskingston.com, MyUtilities at https://my.utilitieskingston.com/app/ and www.kingstonhydro.com
We apologize for any inconvenience. If you have any questions, please contact customer service at 613-546-0000, Monday to Friday, 8 a.m. to 5 p.m.
Thank you for your patience as we work to create a better website experience for you.